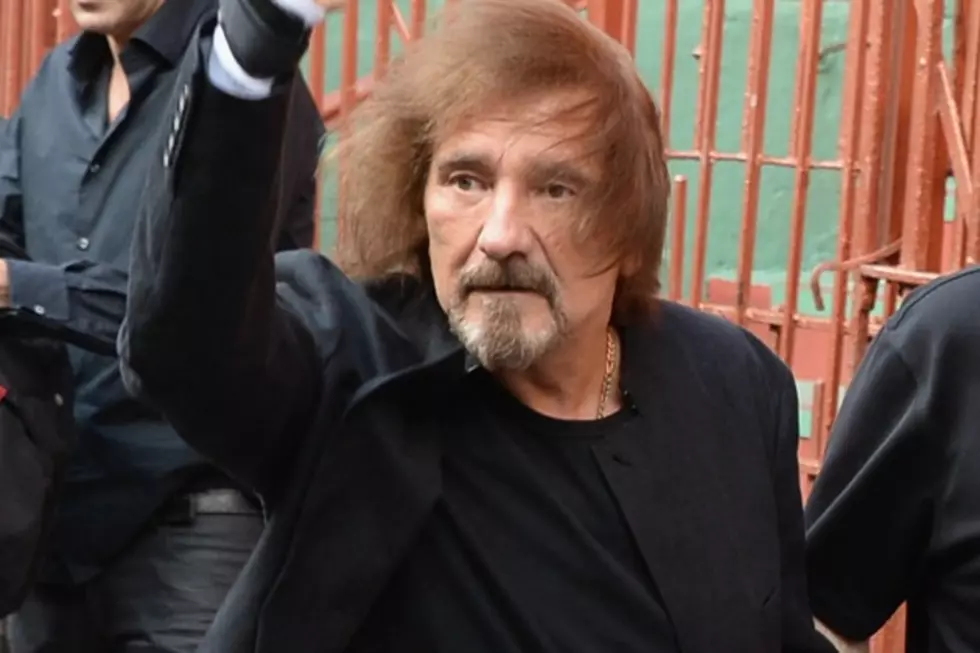 Geezer Butler Has a Feeling This Could Be Black Sabbath's Last Tour
Theo Wargo, Getty Images
Snap up those tickets where you can find them, Black Sabbath fans! If Geezer Butler's hunch is right, this is your last chance to see the band on tour.
"I've always said as long as I can play, as long as I can do it to a good level, then I'll keep doing it, because I still really enjoy playing," Butler told the Chicago Sun-Times. "I'll know when the day comes I can't do this anymore, can't play to my usual standards. That's when I won't go out anymore. I won't do that to me self. But at the moment, I just love playing with the band. It probably will be the last time, will probably be the last tour. But I want to go out on a high. The band is playing really well at the moment."
Pressed to explain his remarks, Butler added, "I don't know. I just got a feeling. It's getting tough, it really is. I can't lie about that. I'm old now. It really is tough going on every night. You wake up next day, all the pains you never had before. I don't want to go onstage for the sake of the money. You have to have a lot pride in yourself, and I honestly think I'm coming to the end of the top of my job."
In the meantime, Sabbath's touring commitments should see them on the road through the end of the year. But if the high grosses they've been reporting to Pollstar continue, they may find it difficult to stop adding dates, no matter how many pains Butler has.
More From Ultimate Classic Rock