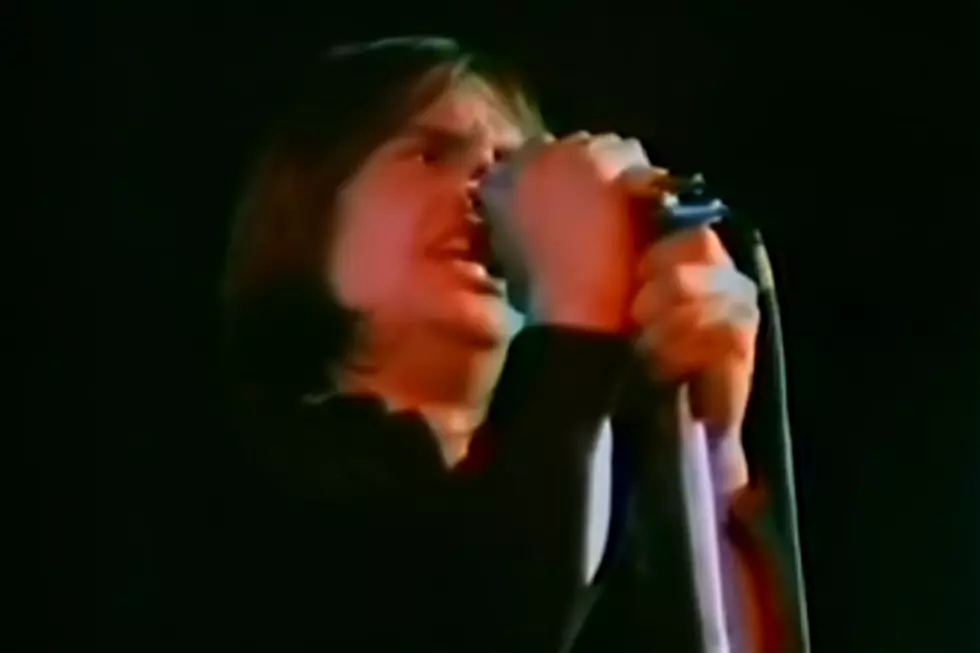 When Black Sabbath Played Their First U.S. Show
YouTube
Black Sabbath made their U.S. debut on the day before Halloween 1970. Though the timing was quite appropriate, the venue was curious, indeed.
The band were featured inside the Esby Auditorium at the usually sedate Glassboro State College (now Rowan University) in Glassboro, N.J. – a school known for hosting guests like poet Robert Frost and the Boston Pops. They'd never seen anything like Black Sabbath before.
Earlier in the year, the band released their self-titled debut album and took off for a tour that swept across Europe. In September, their second album, Paranoid, came out, and they were ready to take their show overseas. Just two days after a high-profile concert at London's Royal Albert Hall, Black Sabbath arrived in New York City on Oct. 28. Two days later, they stepped on a U.S. stage for the first time.
Their set was short, but it was made up of classics from the band's two albums, including "N.I.B.," "War Pigs," "Black Sabbath" and "Paranoid." That first U.S. tour consisted of about 15 dates, ending in late-November, with the majority of shows taking place on the west coast.
During that time, the band opened for the James Gang, Three Dog Night, Jethro Tull and Alice Cooper. The shows were a huge success – so huge, in fact, that Sabbath made a quick return to the U.S. early the next year, sealing their spot in rock history.
Top 50 Classic Heavy Metal Albums
We take a look at some of the heaviest, loudest and most awesome records ever made.
You Think You Know Black Sabbath?
More From Ultimate Classic Rock