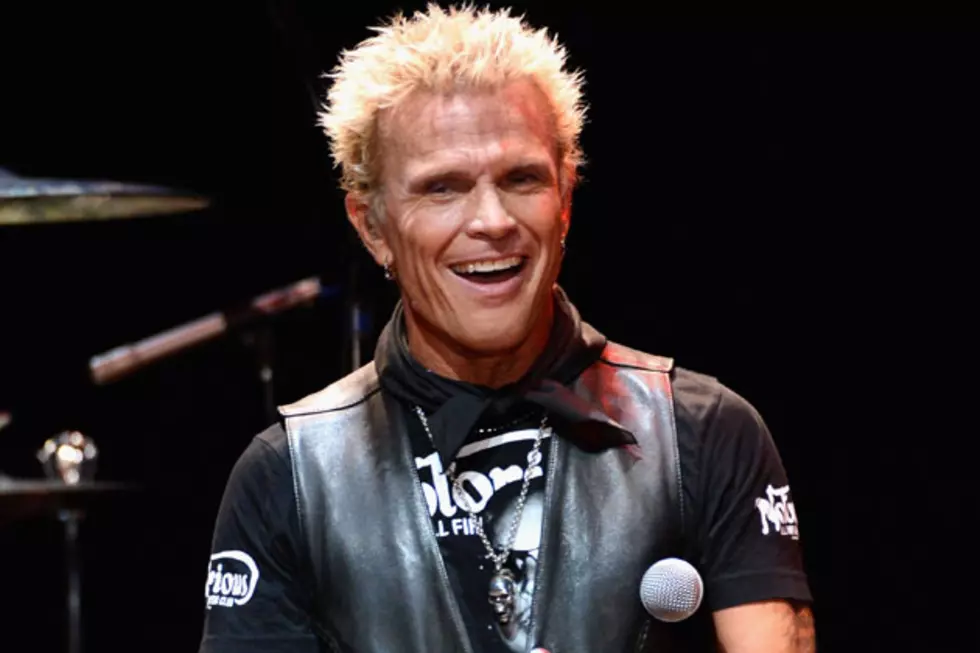 Billy Idol To Release Memoir, 'Dancing With Myself'
Mark Davis, Getty Images
This fall, rocker Billy Idol is set to release his self-penned memoir, 'Dancing with Myself.' From his childhood as a working-class kid from the London suburbs named William Broad, through his years with punk pioneers Generation X, and his solo stardom as Billy Idol, the book will cover his life in detail. Expect a no punches-pulled tale of his life.
"I am hopelessly divided between the dark and the good, the rebel and the saint, the sex maniac and the monk, the poet and the priest, the demagogue and the populist," Idol says on his website. "Pen to paper, I am putting it all down, every bit from the heart. I am going out on a limb here, so watch my back."
The book is being published by Touchstone, an imprint of Simon & Schuster and will be available Oct. 7 in physical and digital formats. "Life gave me a golden key when I fell in love with rock 'n' roll and a whole new world opened up to me. With this world came every opportunity, and every temptation under the sun; around-the-clock excess."
And of his larger than life namesake, Idol says, "A disapproving chemistry teacher once wrote on my report card, "William is idle!" in giant block letters I-D-L-E....We'll see about that, I thought!"
You Think You Know Billy Idol?
More From Ultimate Classic Rock