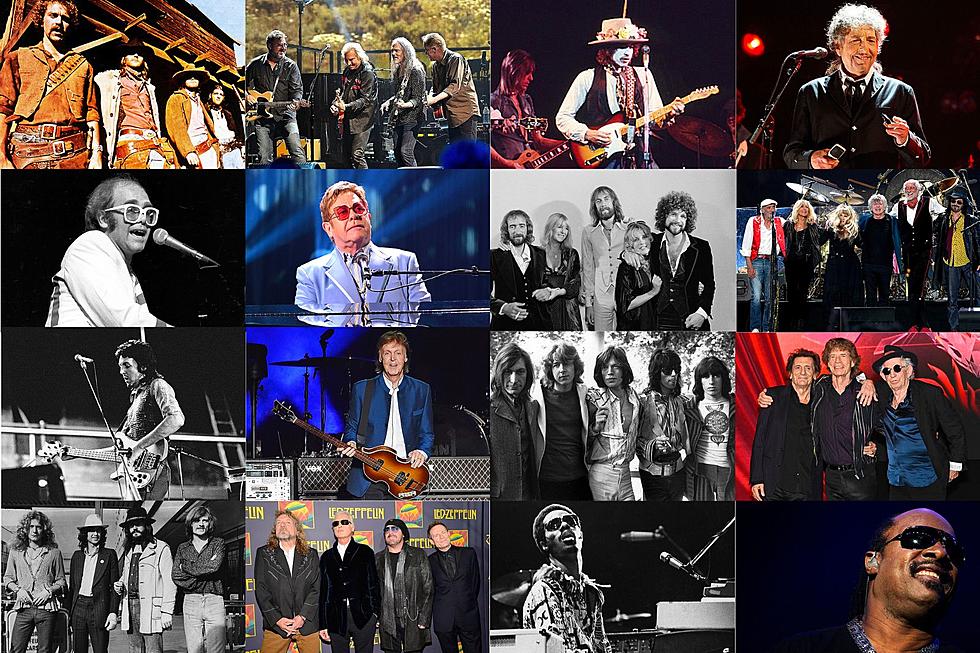 Bestselling Musicians of the '70s, Then and Now
UCR
Believe it or not, it's been half a century since the 1970's began.
It was a prolific decade for music, yielding some of the most influential albums of all time. Carole King's Tapestry took the charts by storm, inspiring a legion of female singer-songwriters for years to come. Led Zeppelin released a whopping eight albums, effectively cementing themselves as guitar rock legends. Even the former members of the Beatles pressed on following their split in 1970, with each member offering several solo albums.
Soul and funk music was also heavily prevalent: artists like Al Green, Earth, Wind & Fire and Stevie Wonder released some of the most popular music of their careers.
READ MORE: Who Is the Most Famous Musician Born the Same Year as You?
Though it's been 50 some years, a number of those who were at the top of the charts then are still around today, many of them still making music. The Rolling Stones, Paul Simon, Bob Dylan and Willie Nelson, now in their 80s (or 90s, in the case of Nelson), have all released albums in the last five years. Some of them are also still out on the road, performing for audiences of thousands.
Drawing from historical Billboard charts and various other top album and song lists from the '70s, Stacker has spotlighted 25 of the bestselling musicians of the decade, then and now.
READ MORE: Top 30 American Classic Rock Bands of the '70s
More From Ultimate Classic Rock