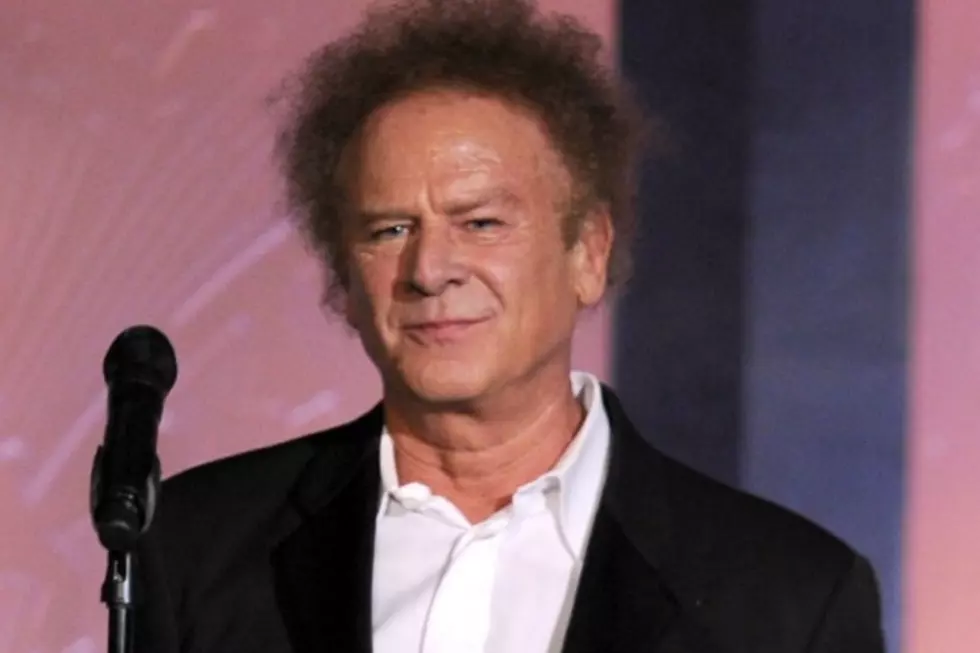 Art Garfunkel Walks Off Stage After Cell Phone Goes Off During Concert
Kevin Winter, Getty Images
Audience etiquette is a major issue at public events these days -- even, it seems, when you're at an Art Garfunkel concert.
Garfunkel, who's slowly working his way back from three years of battling with vocal cord paresis, recently made an appearance in Long Island, where he was staging a pair of concerts he'd dubbed 'An Intimate Rehearsal.' As the New York Post reports, the shows -- held June 7 and 8 -- were not without their share of bumps. First, a woman fainted and "had to be wheeled out on a stretcher after passing out from excitement" because Garfunkel "still makes the girls swoon"; later, it was Garfunkel who left -- because he was ticked off at a member of the audience.
The Post explains that Town of North Hempstead Supervisor Jon Kaiman, who was sitting in the front row during Garfunkel's set, took out his cell phone and started fiddling with it after it went off. As a witness puts it, "Art stormed off stage, only to return 10 minutes later to finish his set when Jon apologized." Garfunkel's representatives didn't comment when contacted by the Post, but it sounds like Kaiman has learned his lesson; his office issued a statement saying that "Art Garfunkel was brilliant and gracious, and his music sounds better without a buzzing cellphone."
More From Ultimate Classic Rock