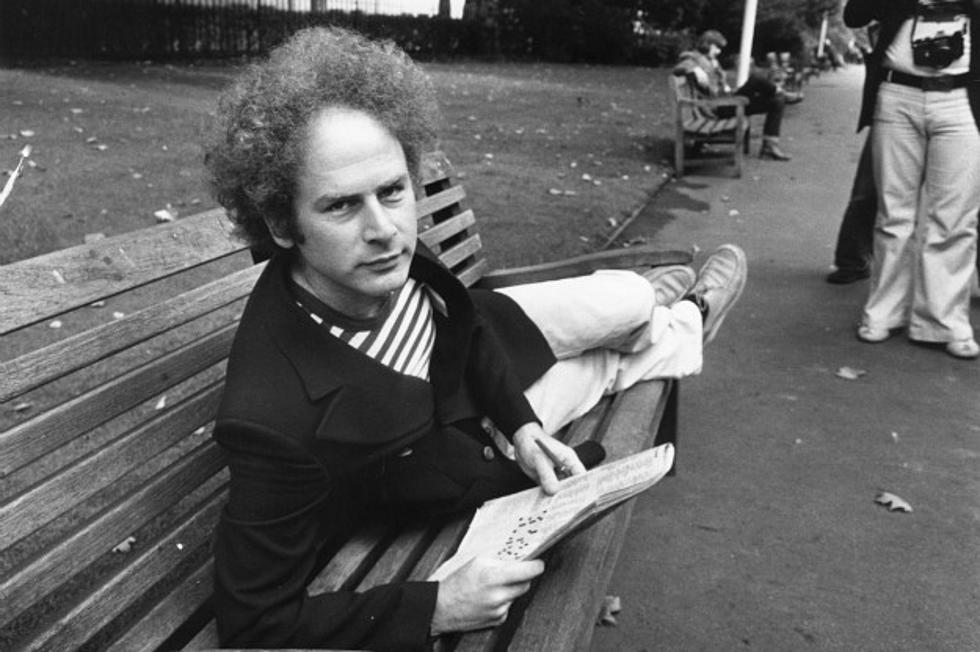 Art Garfunkel Overcomes Vocal Paralysis, Is 'The Singer' Once More
We're all classic rock fans here, so we can probably pretty much all agree that the world would be an emptier place without the voice of the guy whose angelic tenor powered 'Bridge Over Troubled Water.' But that's a future that, until relatively recently, we faced thanks to the vocal paralysis that had plagued Art Garfunkel since 2010.
Garfunkel discussed his battle with the illness during a recent interview with Billboard, timed to celebrate the release of his new aptly titled, double-disc compilation, 'The Singer' (due out Aug. 28). Describing himself as filled with "gratefulness to God" for his recovery, Garfunkel said, "I didn't count on anything like the voice coming back. I counted on nothing. I was just kind of depressed over, 'How come I can't sing, man?' The doctors would say '...the direction is towards mending,' but, gee, the slowness was hard."
But now that he's using his voice again -- and was able to record a pair of new songs for 'The Singer' -- he's ready to bring it back to audiences. "I need to get back on the stage now," reflected Garfunkel. "There's enough recovery to go for it. I told the manager I want to create the groove of working again. If I can get back into that routine, maybe routine helps singing."
And as for the perpetual question of whether Garfunkel will tour or record with his old partner Paul Simon again? "We have a lovely, poetic, nice thing to bring to people when we blend together," he responded. "I want to put that all over the world. So now go to Paul and tell him that."
More From Ultimate Classic Rock