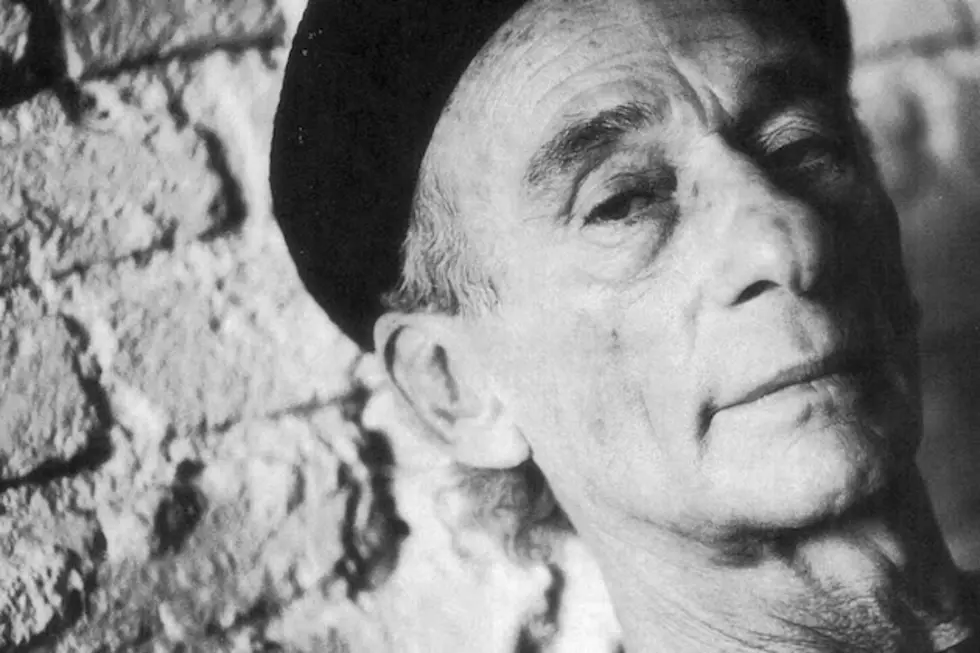 Controversial Jimi Hendrix Producer Alan Douglas Dies
DouglasRecords.com
Alan Douglas, best known for his lengthy association with Jimi Hendrix, has died. The 81-year-old music and film producer passed away peacefully at his home in Paris on June 7.
Douglas was often maligned for leading Hendrix down a more unconventional path in life, and then for the way he managed Hendrix's music in death. But Douglas also illuminated previously under-appreciated corners of the famous guitarist's legacy.
He had met Hendrix not long after the guitarist's groundbreaking performance at Woodstock, and helped pave the way for the more adventurous recordings that would mark his final period -- once noting that "Jimi was being pigeonholed into the rock thing."
Over his last years, Douglas paired Hendrix with Timothy Leary and with the Last Poets in free-form moments that mixed politics, poetry and jazz. In some ways, the Last Poets presaged the looming hip-hop movement; one of their songs was memorably included in the Nicholas Roeg-directed 1970 film 'Performance,' starring Mick Jagger.
"I got a lot of heat for showing people this different side of Jimi but it didn't matter," Douglas countered. "It was what he wanted to do. So, together we tried out all kinds of things -- but, tragically, he died before we could do anything super special."
Five years after Hendrix's untimely passing in September 1970, Douglas was asked to prepare Hendrix's archival recordings for release. His initial project, 'Crash Landing,' became a gold-selling hit. 'Midnight Lightning' followed in 1975, but by then word had leaked that Douglas had dubbed in some new musical parts -- creating a new firestorm of criticism. Hendrix drummer Mitch Mitchell later backed the decision, saying some of the playing on these rough demos was substandard.
Meanwhile, under Douglas' stewardship, Hendrix's initial three recordings underwent their first major remastering. Additional recordings of Hendrix at Monterey, Winterland and Woodstock were made available for the first time. The archival releases shed new light on Hendrix songs including 'Peace in Mississippi' and 'Machine Gun.' Albums like 1980's 'Nine to the Universe' and 1994's platinum-selling 'Jimi Hendrix: Blues' helped frame the influences of jazz and roots music, respectively, on the guitarist, as well.
"Although you could never categorize him as a jazz artist," Douglas said in 1995, "he incorporated jazz, because he was probably the best improviser I ever heard, and that's what jazz is basically all about. ... He never considered himself a jazz player, but the jazz players sure did."
'Blues' would be Douglas' last major production for the Hendrix estate, which is now being overseen by the guitarist's family. Despite that change of hands, the release of new and reworked Hendrix music hasn't slowed; last year produced the studio collection 'People Hell and Angels.' Criticism of some of Douglas' choices also continues, but his passion for Hendrix was never questioned. "Alan," Chris Griffin of MCA records once said, "has got Jimi Hendrix tattooed on his heart."
More From Ultimate Classic Rock