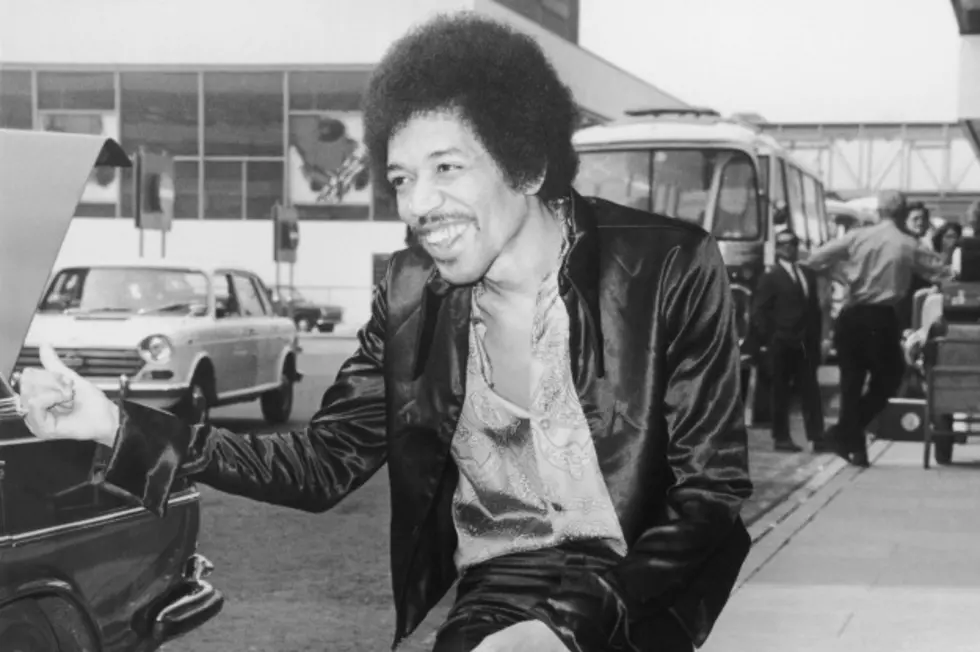 Has Jimi Hendrix Finally Released His Last Studio Album?
Central Press, Getty Images
The latest of what ultimately has become nine posthumous studio releases from guitar legend Jimi Hendrix may, in fact, be the last. It seems, with this month's 'People, Hell and Angels,' producers have finally gotten to the bottom of the proverbial barrel.
At least for studio material, that is. Additional concert albums could still be forthcoming.
"We're not going to do any more studio albums after this," producer Ed Kramer tells the New York Times. "There is plenty of material left, and what we do have is a wonderful selection of live shows."
Kramer, fellow producer John McDermott and sibling Janie Hendrix have controlled the Hendrix archive since 1995. Together, they've overseen two well-received studio efforts, 1997's 'First Rays of the New Rising Sun' and 2010's 'Valleys of Neptune' -- the last, a double album that hit No. 4 on the Billboard charts.
Previous to that, however, there had been a series of shoddy, even embarrassing money-grab projects with Hendrix's name attached, including 1975's 'Crash Landing,' which actually included overdubs of studio musicians playing along with leftovers from the late Rock and Roll Hall of Famer.
Hendrix, who died in September 1970, only issued three studio albums during his short, deeply influential career. But he had been at work on a massive, double-disc project at the time of his sudden passing, and that material has provided what seemed -- at least for a while -- to be an endless wealth of plunder-ready demos, song fragments and jams.
What's made them so intriguing for so long, and it's something that plays out again on 'People, Hell and Angels,' is the realization that Hendrix was moving away from psychedelia into previously unexplored areas of funk and R&B. "It's really a tragedy when you realize: God, we lost this guy on the cusp of something amazing," McDermott said.
More From Ultimate Classic Rock