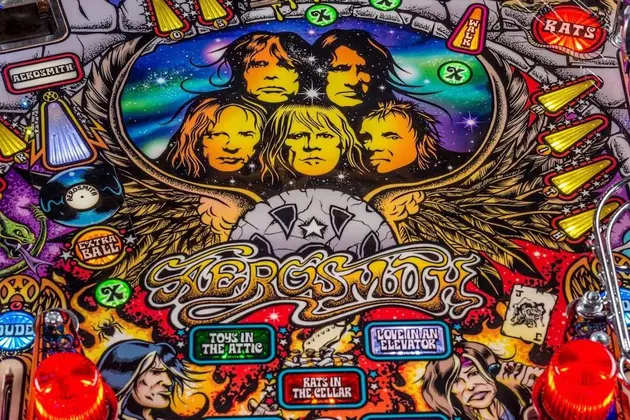 Aerosmith Featured in New Pinball Machine
Stern Pinball
Aerosmith will be featured in a new arcade-quality pinball machine that includes nine of their hit songs.
Created by Stern Pinball in association with Epic Rights, Aerosmith's licensing agent, the machine captures the excitement of a concert experience, according to an official statement from Stern. As players score more points on the special concert-arena playing field, the music and game sounds get louder.
"We're thrilled to have Aerosmith join the ranks of Stern Pinball's rock 'n' roll lineup," said chairman and CEO Gary Stern. "Aerosmith is an iconic band with a devoted fan base. Fans of both the band and pinball will be able to appreciate the extraordinary experience that the Aerosmith pinball machines provide."
The Aerosmith machines, which will retail between $6,199 and $8,999, feature original hand-drawn art by "Dirty" Donny Gillies, who has done work for bands like Queens of the Stone Age, the Melvins and Metallica. The game narration is by Brendon Small, creator of the animated television series Metalocalypse. A high-fidelity three-channel audio system – it's said to be three times more powerful than audio systems found in previous generations of pinball games – and full-color high-definition display round out the game's signature features.
These machines arrive as Aerosmith prep for what appears to be an initial round of farewell concerts. Called the Aero-Vederci Baby Tour, these shows begin with a run of European dates during the spring and summer.
Classic Rock Pinball Machines
More From Ultimate Classic Rock