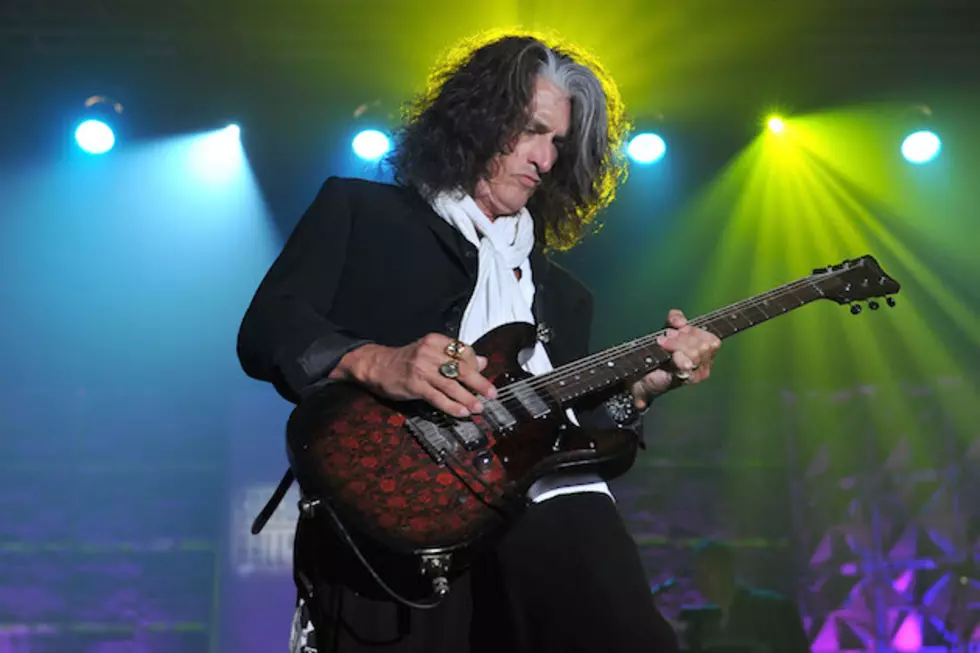 Joe Perry To Tell His Side Of The Aerosmith Story in New Memoir
Larry Busacca, Getty Images
For Joe Perry, the real truth of Aerosmith's story has yet to be told. His personal take -- 'Rocks: My Life In and Out of Aerosmith,' co-written with David Ritz -- is set to arrive on Oct. 7.
"I've wanted to write one for a while," Perry tells Rolling Stone. "But Joey [Kramer] put his book out [in 2009] and I wanted to leave some room there and then Steven [Tyler] put his book out [in 2011]. I didn't want to make it seem like mine was an answer to his, so I waited a little longer."
It's his frontman's book that Perry has the most trouble with. Calling it "definitely Steven's truth," Perry says that Tyler is "allowed to perceive things how he perceives things. He can write his book any way he wants. But I didn't agree with a lot of the things he said. I know he worked hard on it, but it's got a totally different tenor and energy than my book. Mine tends to be a little more traditional. It's an autobiography in the real classic sense. I just hope Steven accepts the things I say about how I felt and how I saw things happen."
Perry is particularly intent on exploring what's happened with Aerosmith since their unlikely '80s-era reunion: "Not a lot of truth has come out about the last 20 years of the band," he says. "We all know about the '70s and the VH1 'Behind the Music' bulls--- and getting the band back together, which itself is a small miracle. After that, it kind of drops off."
He outright dismisses 'Walk This Way,' the autobiography the band published in 1997. Perry says that their then-manager had, behind their back, struck a deal with co-author Stephen Davis giving him complete editorial control.
Perry says he will begin a promotional book tour after Aerosmith concludes its 2014 dates in September. "That kind of guarantees we'll finish up the tour," he adds, "no matter what anybody thinks about the book."
More From Ultimate Classic Rock