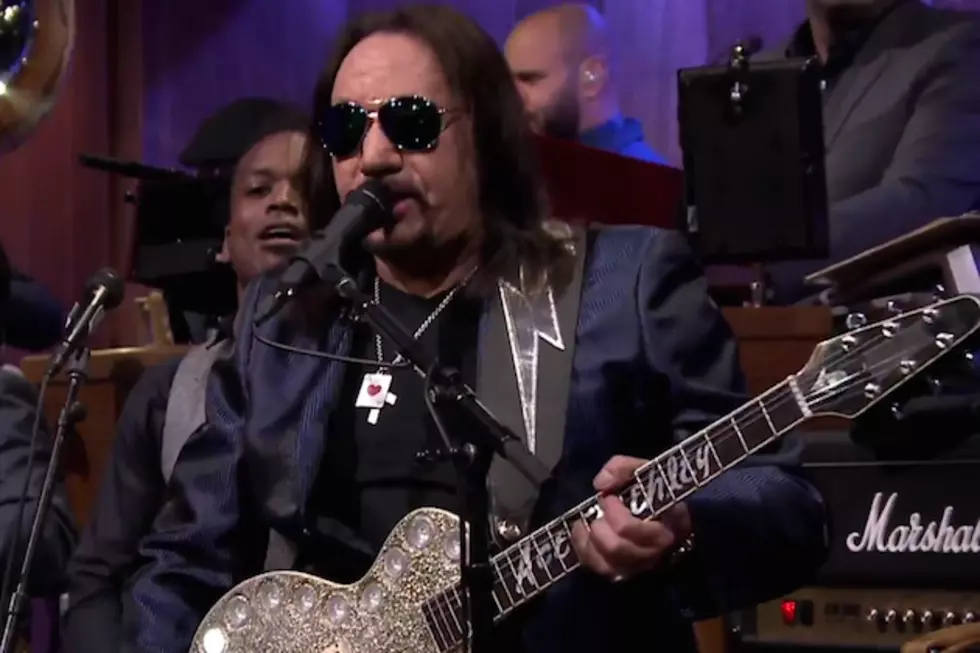 Watch Ace Frehley Perform 'New York Groove' With the Roots
YouTube.com
Last night found Ace Frehley back in New York City -- and, yes, back in the groove. Sitting in with the Roots on 'The Tonight Show Starring Jimmy Fallon,' the ex-Kiss guitarist tore into a funky version of his signature 1978 solo hit 'New York Groove' during a pre-show performance captured in the video above.
Frehley appeared in advance of the new solo effort 'Space Invader,' due next week via eOne Music. Featured are 11 originals plus a cover of the Steve Miller Band's 'The Joker,' the latter of which premiered exclusively on Ultimate Classic Rock.
There's a connection, in fact, between 'The Joker' and 'New York Groove' -- which was originally done by Hello prior to its inclusion on Frehley's self-titled solo debut.
"I was a little resistant when it first came up," Frehley has said, "but then I thought back to my 1978 solo record, when [Kiss producer] Eddie Kramer's assistant said to me, 'Why don't you try this song?' And it was 'New York Groove.' At first I said, 'I don't want to do that,' and it turned out to be my biggest hit. So maybe history can repeat itself."
Ace Frehley Discusses Hall of Fame Induction
More From Ultimate Classic Rock