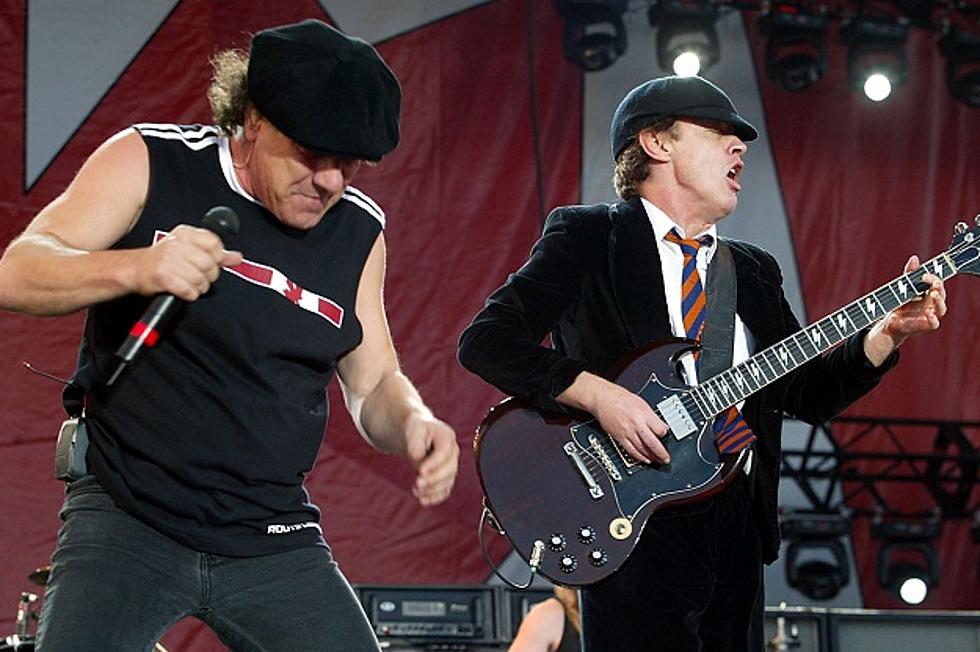 AC/DC Singer Reveals Bandmate's Health Issues Held Up Work on New Album
AC/DC singer Brian Johnson says that an illness suffered by one of his bandmates may have temporarily put plans for a new album by the legendary rockers on hold. He wouldn't go into specifics about which member or what the illness is, but he did say it's not terminal and that the afflicted member is on the path to recovery.
"Hopefully this year we're going to get back together again," Brian said during a recent interview on 'The Cowhead Show.' "One of the boys is a little sick and I can't say anything, but he's getting better. He's doing wonderful. Full recovery fully expected." So while that may have sidelined the band for awhile, it does sound like things are picking up and AC/DC could be back in action sooner than later. The group's last album was 2008's 'Black Ice.'
"I miss my buddies," Johnson continues. "It's a wonderful thing when we get in a room. Whenever the boys get back together, I get all excited. The boys, after a while, pick the guitars up, Phil [Rudd] will make his way to the drums, Cliff [Williams] will pull his bass out and then all of a sudden this noise comes out and I sit there with just this big old grin on my face."
Listen to Brian Johnson Discuss An Illness In AC/DC And More:
More From Ultimate Classic Rock