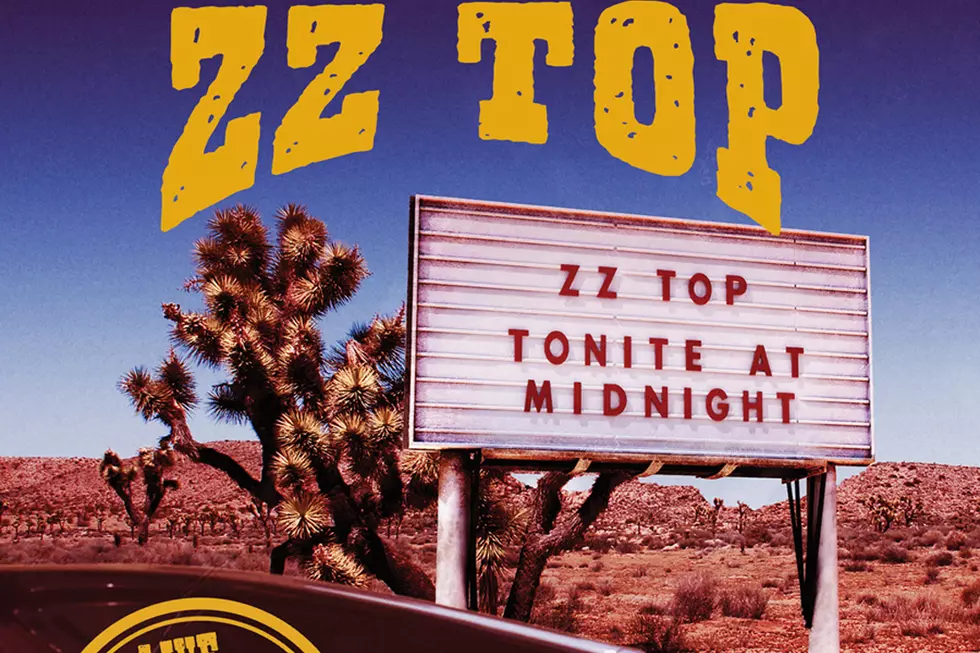 ZZ Top Grab Some 'Tush' on 'Greatest Hits Live': Exclusive Premiere
Suretone Records
Next week, ZZ Top will release their first-ever official live album, Greatest Hits Live. Here's an exclusive listen to the album's rip-roaring version of the 1975 Fandango! classic "Tush."
As you can probably deduce from the title, Greatest Hits Live features the legendary Texas trio performing the most popular songs from its long career live in some of the world's most famous cities.
"We spend the biggest stretch of every year out on the road, whippin' wire, poundin' skin and rockin' it way up," says singer and guitarist Billy Gibbons. "This is the true document of life de la ZZ. In an abstract surrealism style, this collection is a definitive chronicle of the band hangin' together for four plus deluxe decades, getting down to do what we get to do."
This is the third song ZZ Top have released from Greatest Hits Live so far. You can also check out "Rough Boy" and their cover of "Sixteen Tons," both featuring recent tourmate and fellow rock superstar Jeff Beck.
You can pick up Greatest Hits Live on vinyl, CD and in digital form on Sept. 9. ZZ Top will be on tour all across America throughout September, October and November, and you can get complete tour dates at their official website.
ZZ Top, 'Greatest Hits Live' Track Listing and Recording Locations
1. "Got Me Under Pressure" - New York
2. "Beer Drinkers & Hell Raisers" - Las Vegas
3. "Cheap Sunglasses" - Paris
4. "Waitin' For The Bus" - Chicago
5. "Jesus Just Left Chicago" - Chicago
6. "Legs" - Sao Paolo
7. "Sharp Dressed Man" - Los Angeles
8. "Rough Boy" (with Jeff Beck) - London
9. "Pincushion" - Berlin
10. "La Grange" - Dallas
11. "I'm Bad, I'm Nationwide" - Vancouver
12. "Tube Snake Boogie" - Rome
13. "Gimme All Your Lovin'" - Houston
14. "Tush" - Chicago
15.  "Sixteen Tons" (with Jeff Beck) - London
The Top 100 Albums of the '70s
More From Ultimate Classic Rock