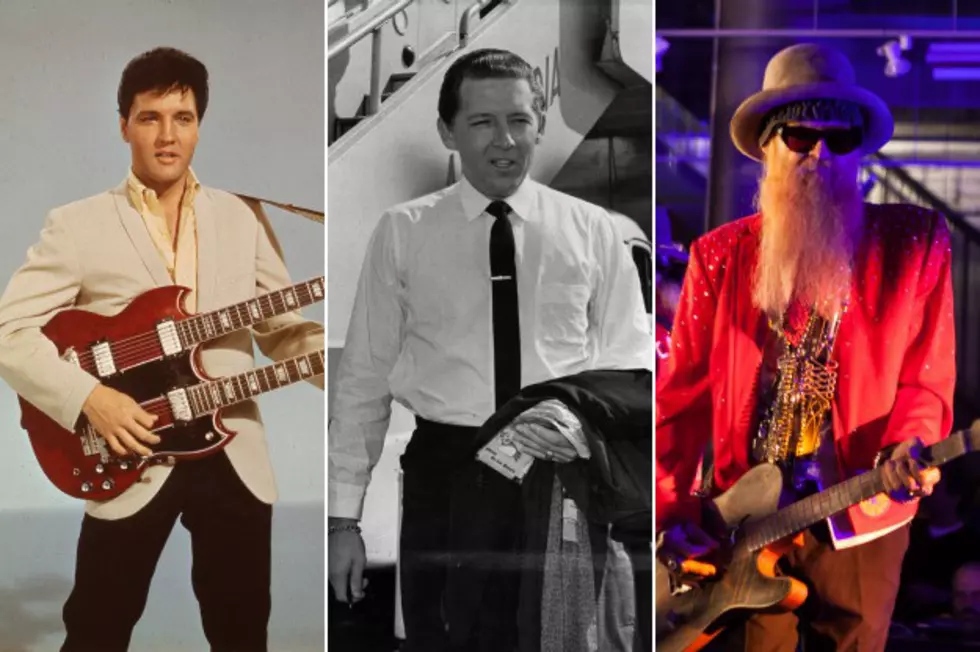 Elvis Presley, Jerry Lee Lewis, + ZZ Top Earn Induction Into Memphis Music Hall of Fame
Hulton Archive / Anna Webber, Getty Images
It's one of the most storied cities in American music, and next month, Memphis will open a hall of fame dedicated to some of the many artists who have helped define its sound -- with an inaugural class that includes Elvis Presley, Jerry Lee Lewis, and ZZ Top.
Memphis mayor AC Wharton announced the names at a press conference in downtown Memphis on Oct. 15, unveiling a list of 25 inductees who run the gamut from rock legends like Presley and Lewis to newer acts like the Three 6 Mafia. Of course, there's also a generous helping of blues and soul, including Booker T. and the MG's, Al Green, Howlin' Wolf, BB King, and the man who's arguably most identified with Memphis music, W.C. Handy.
ZZ Top are from Texas, of course, but as the press release points out, for much of the '70s and '80s they were "essentially a local band, recording mostly at Ardent and Memphis Sound while living in Downtown penthouses and East Memphis homes."
The ceremony is set to be held on Nov. 29 at the Cannon Center for Performing Arts, with tickets already available for pre-order. "Everywhere I go, people know Memphis, Tennessee," Wharton told reporters. "Every country around the world recognizes Memphis as the epicenter of music. The establishment of the Memphis Music Hall of Fame will lend focus to this fact, and pay tribute to the musical pioneers and icons whose contributions to our culture and our heritage, both locally and globally, are unequaled."
Take a look at the complete list of inaugural Memphis Music Hall of Fame inductees below.
2012 Memphis Music Hall of Fame Inductees:
Estelle Axton & Jim Stewart
Bobby "Blue" Bland
Booker T. and The MG's
Lucie Campbell
George Coleman
Jim Dickinson
Al Green
W.C. Handy
Isaac Hayes
Howlin' Wolf
B.B. King
Jerry Lee Lewis
Jimmie Lunceford
Professor W.T. McDaniel
Memphis Minnie
Willie Mitchell
Dewey Phillips
Sam Phillips
Elvis Presley
Otis Redding
The Staple Singers
Rufus Thomas
Three 6 Mafia
Nat D. Williams
ZZ Top
More From Ultimate Classic Rock