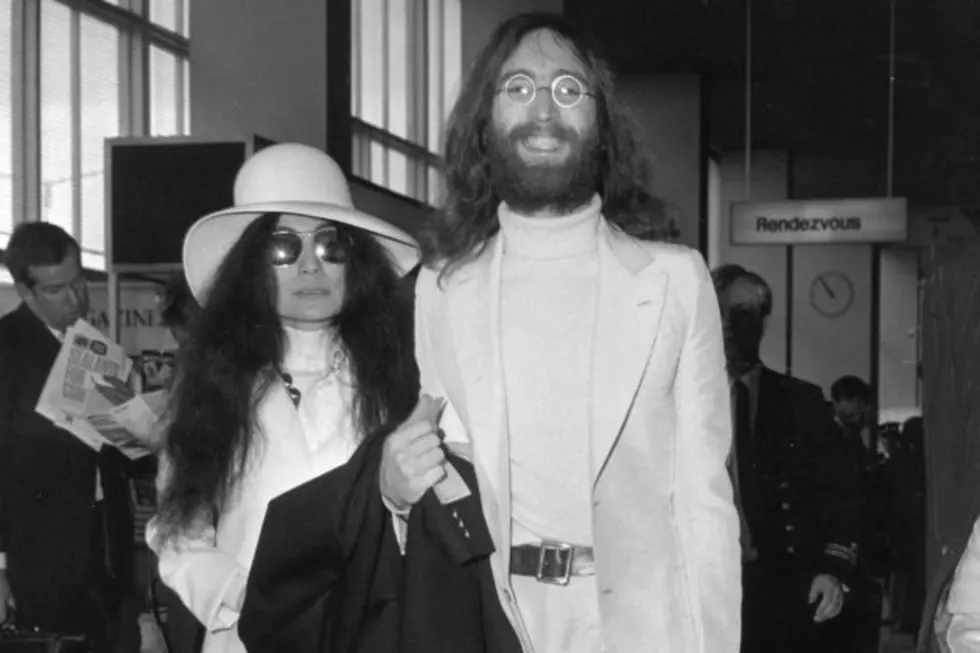 Yoko Ono Talks about Beatles Breakup in Newly Discovered Interview
Evening Standard, Getty Images
Ever since the Beatles' split in 1970, Yoko Ono has been, quite unfairly, assigned a good deal of the blame. However, a long-lost interview from 1987 finds John Lennon's widow telling the real reasons for their breakup.
"The Beatles were getting very independent," she told record executive Joe Smith (via the Huffington Post). "John, in fact, was not the first who wanted to leave The Beatles. [We saw] Ringo [Starr] one night with Maureen [Starkey Tigrett], and he came to John and me and said he wanted to leave. George [Harrison] was next, and then John."
Although Ono credited Paul McCartney as the one who, by this time, was still a believer that the Beatles should remain a group, she believed that McCartney had his own agenda. In October, McCartney said that Ono's influence on Lennon did not break up the group, and that his former partner couldn't have written 'Imagine' without her.
"Paul was the only one trying to hold The Beatles together," she continued. "But the other three thought Paul would hold the Beatles together as his band. They were getting to be like Paul's band, which they didn't like."
The interview with Smith, who ran both Elektra and Capitol Records during a long career in the music business, surfaced as part of a series of interviews he conducted between 1986 and 1988 with more than 225 rock, pop and jazz legends, including Tony Bennett, Mick Jagger, Burt Bacharach, Little Richard and Aerosmith. This summer, Smith donated the entire collection to the Library of Congress, and many of the interviews can be streamed on their website.
More From Ultimate Classic Rock