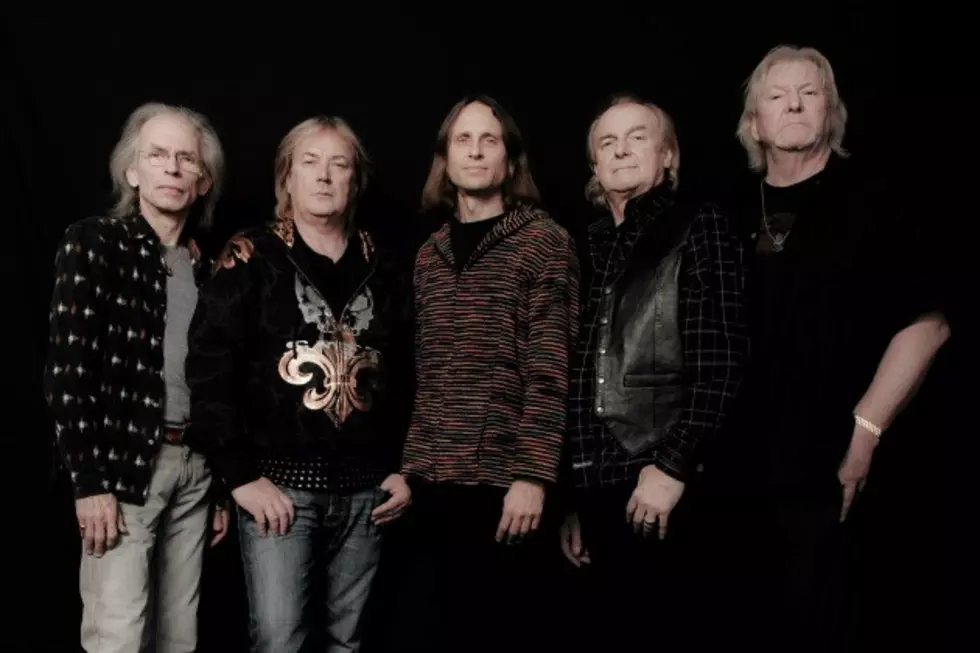 Yes Announce 'Yestival' Quadraphonic Prog Festival
Rob Shanahan
If there's one band epic enough to deserve their own music festival, it's Yes, and they'll host one Aug. 3rd at Camden, New Jersey's Susquehanna Bank Center.
Though the British prog-rock legends are currently busy touring three of their classic albums ('The Yes Album,' 'Close to the Edge,' and 'Going for the One') in their entirety, they've announced an even more grandiose close to their summer with the first-ever Yestival, a "day-into-night musical adventure in full quadraphonic sound."
Yes will headline the event, playing both 'Close to the Edge' and 'The Yes Album' front-to-back. (And, let's face it -- there's a strong possibility they'll play 'Roundabout.') But they'll also be joined by a solid roster of prog-rock veterans, including Renaissance, Carl Palmer's ELP Legacy, and Genesis tribute act The Musical Box (arguably the most acclaimed tribute act on the planet), who will commemorate the 40th anniversary of 1973's 'Foxtrot' by performing "The Foxtrot Show."
"This is a concept we've been trying to put into motion for some time, and only now we've been able to turn it into reality," says Yes bassist Chris Squire. "We're looking forward to starting Yestival out in the Philadelphia area, which has been a Yes stronghold since the '70s."
Tickets -- starting at a very reasonable $35 -- go on sale Friday, June 7, starting at 10 a.m. Hit up Ticketmaster, Live Nation, and the Susquehanna Bank Center box office. More artists are expected to be announced soon, so keep your proggiest eye peeled.
More From Ultimate Classic Rock