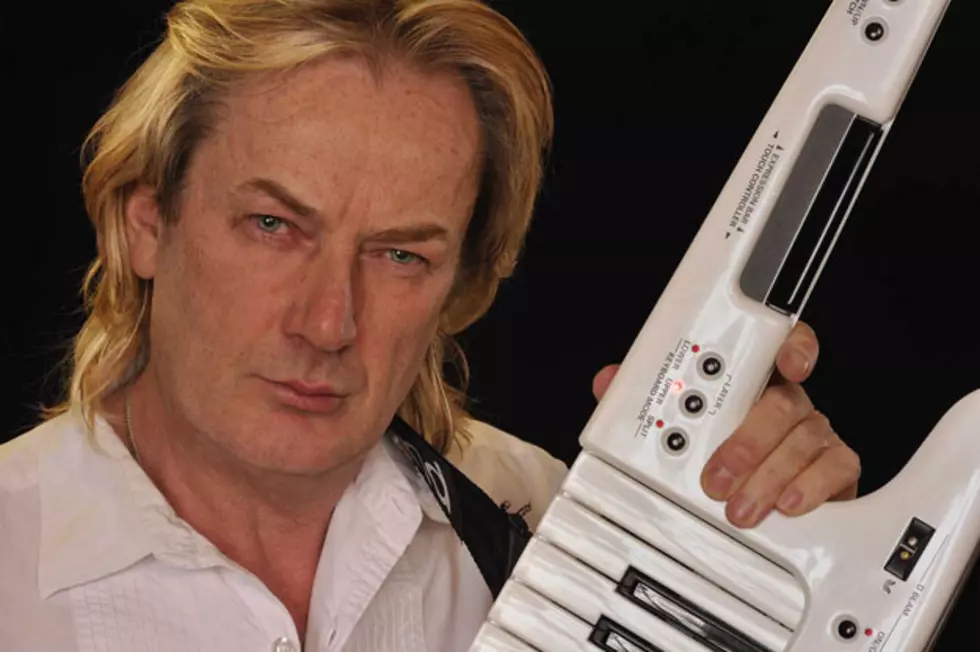 Yes Revisits 30-Year-Old Song for Centerpiece of New Album
One-time 'Drama' Yes member and Asia mastermind Geoff Downes reunites with both Yes and former Buggles bandmate Trevor Horn for the band's upcoming 'Fly from Here' album and their summer tour with Styx.
A brief look at the album credits reveals that a surprising seven tracks off the new album were written or co-written by Downes and Horn. Core members Chris Squire, Steve Howe and Alan White contribute additional material, and current lead singer Benoit David gets a co-writing credit on album closer 'Into The Storm.'
The bulk of the songwriting credits for Downes/Horn come from the album's title track, a sprawling six-part epic that clocks in as the longest song that the band has ever recorded -- nearly 24 minutes in length. The roots of the song lies within 'We Can Fly From Here,' a track that Downes and Horn brought to the band more than 30 years ago, prior to recording 'Drama.'
Although it didn't make the 'Drama' album, Yes did perform the song live throughout the touring cycle for the album. A live recording of the song was later released on the band's 2005 'The Word is Live' box set. Horn and Downes tried recording the song again for the second Buggles album in 1981, but once again, the track was left on the cutting room floor. (It appears in demo form on a reissue of that album, 'Adventures in Modern Recording.')
The version on 'Fly from Here' has been greatly expanded from the original song idea, which ran about seven minutes in length. Squire calls the album an "interesting combination of 'Drama' revisited" and predicts that "most people will be surprised with the direction we're going in."
Yes will use their summer tour dates to premiere the title track, surrounding it with additional selections from 'Drama,' '90125,' 'Close to the Edge' and 'Fragile.'
Listen to the original version of 'We Can Fly From Here' by Yes recorded live in 1980
More From Ultimate Classic Rock