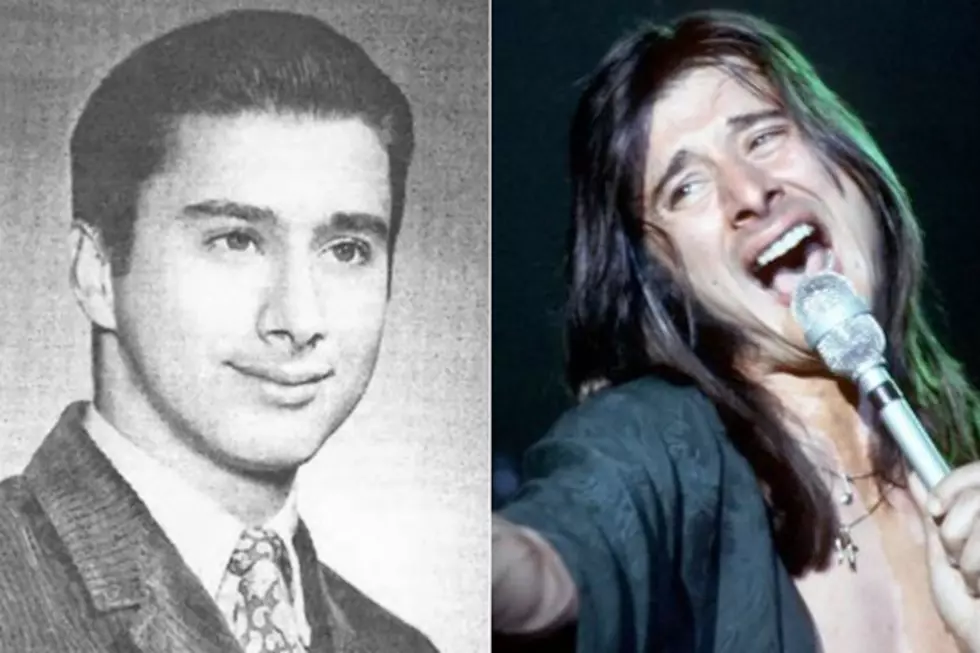 It's Steve Perry's Yearbook Photo!
Michael Ochs Archives, Getty Images
Did you guess that this yearbook photo belonged to former Journey lead singer Steve Perry? Well, then congratulations, you got it right! 
This photo is from the yearbook of Leemore High School, from which Perry graduated in 1967. He was born Jan. 22, 1949, in nearby Hanford, Calif., a small town located in the center of the state roughly halfway between Los Angeles and San Francisco. Of course, the latter city is the home base of Journey, the band Perry joined in 1977 prior to the recording of their breakthrough platinum-selling 1978 album 'Infinity.'
He went on to help the band become one of the biggest bands of the '80s before their breakup in 1987. Following a brief, studio-only reunion in the mid '90s, Perry again left the group and has largely avoided the spotlight, releasing only a handful of new songs on a 1998 compilation album.
More From Ultimate Classic Rock