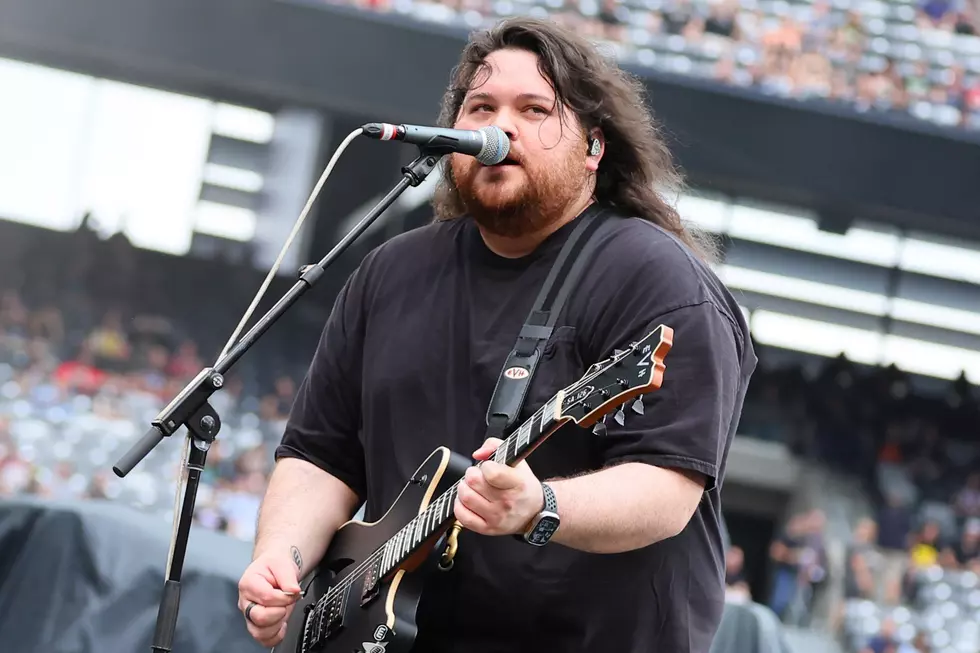 Wolfgang Van Halen Feels Like He's 'Not a Person to Some People'
Theo Wargo, Getty Images
Wolfgang Van Halen has detailed the immense weight that comes with his famous last name.
"I'm not a person to some people," he explained in a recent interview with Classic Rock, "I'm just an extension of the name."
Of course, many of those who only see Van Halen for his famous surname are the same people who accuse him of profiting off of his family.
READ MORE: Wolfgang Van Halen Says 'Van Halen Doesn't Exist Anymore'
"People being rude and trying to say hateful things don't bother me," Van Halen explained, noting that he's routinely "had fun" with taking down Twitter trolls. "It's when people are stupid: 'Oh, you're milking the Van Halen name.' It's my fucking name, you grape. Stupidity bothers me more than people trying to hurt me."
Wolfgang Began Dealing With Hate the Moment He Joined Van Halen
Even though he was just a teenager at the time, Wolfgang knew he'd immediately become the target of fans' vitriol the moment he replaced Michael Anthony in Van Halen in 2007.
"It was tough," Wolfgang admitted, looking back on his first tour with the band. "I was there to support my dad, but I was aware that I'd become the biggest enemy of every forty-to-fifty-year-old man out there in the world. It was something I didn't know how to handle. That did a lot of damage to me."
READ MORE: Visiting Wolfgang Van Halen's First Day as Van Halen's Bassist
Even in the years since Eddie Van Halen's death from cancer, Wolfgang continues to suffer the weight of fans' expectations, most recently on the topic of a potential tribute concert.
"The thing is, people are, like: 'You need to do a tribute, man.' I am a tribute," the rocker explained. "Everything I do is for and because of my dad, and I think that's tribute enough."
Wolfgang Van Halen Just Released His Second Solo Album
Wolfgang's solo project Mammoth WVH just released its second album, Mammoth II. As he did on Mammoth WVH's 2021 debut LP, Van Halen wrote and performed all of the songs on the sophomore effort.
It's a deeply personal release for Wolfgang, who dug deep into his life experiences for the material.
"There's more of me dealing with the illness that took my dad on the second album than on the first," he admitted. "It's an aggressive album, the lyrical content is angry but sad and depressing at the same time. It's the fall-out from all that happened."
Van Halen Lineup Changes
Three different singers and two different bassists joined the Van Halen brothers over the years.
More From Ultimate Classic Rock