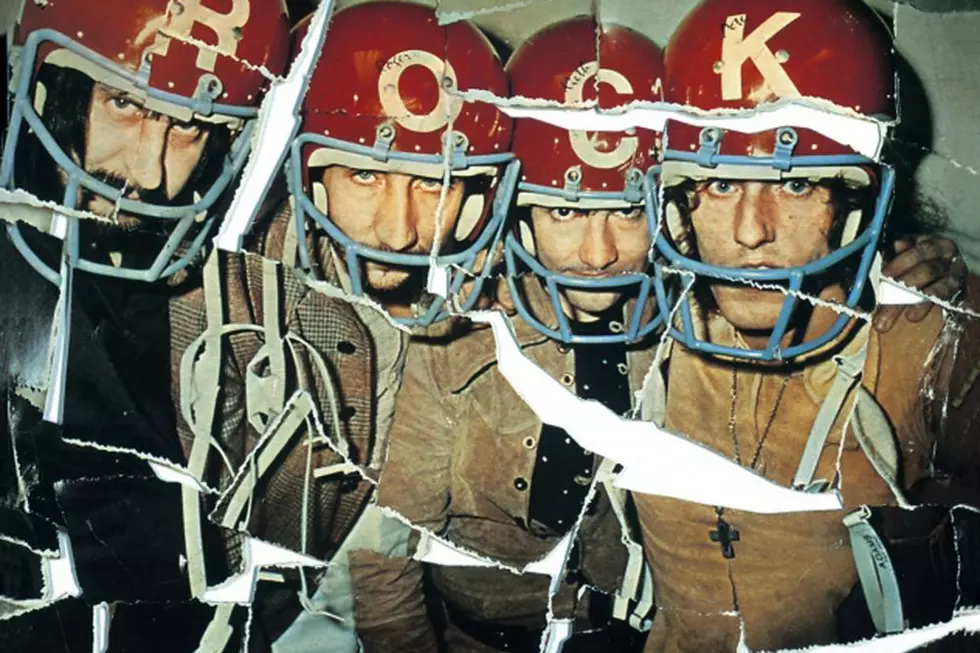 When the Who Cleaned Their Closet for 'Odds and Sods'
MCA
In 1974, Pete Townshend and Roger Daltrey were too busy creating the film version of Tommy to devote any sort of time to a new Who album. Wanting to keep the band in the public eye, their label asked bassist John Entwistle to comb through their archives and create an album out of their unreleased tracks. The result, Odds & Sods, was released on Oct. 1, 1974.
"[W]e knew we had a lot of unreleased material, mainly from singles that had fallen by the wayside," Entwistle told Rolling Stone at the time. "We didn't know how good much of that material was till we started seeing it on bootlegs. ... I tried to arrange it like a parallel sort of Who career – what singles we might have released and what album tracks we might have released."
That may have been Entwistle's intentions, but the finished product doesn't really measure up. It's not that Odds & Sods is bad – much of it is quite good – but rather that it's hard to imagine these tracks replacing "I Can See for Miles" or "The Kids Are Alright" on the charts, or where some of them would fit into Townshend's grander concepts.
Most of the album's best moments come from the aborted Lifehouse project, which eventually resulted in the songs that made up Who's Next. "Pure and Easy," which first surfaced on Townshend's solo debut Who Came First a few years before, is just about perfect, a distillation of Townshend's spiritual quest and music's role in it. But as with "Put the Money Down" and "Too Much of Anything," it was too tied to the Lifehouse story to stand on its own.
Two of its earliest tracks show Townshend starting to explore narrative songwriting. "Little Billy" was an anti-smoking tale recorded for the American Cancer Society, while "Glow Girl" ends with the band singing, "It's a girl, Mrs. Walker / It's a girl," which would soon have its gender changed and appropriated into Tommy.
Listen to the Who Perform 'Naked Eye'
But the high point of Odds & Sods is "Naked Eye," which the band had been playing live for a few years before recording it in 1973. It's a masterpiece, with the two singers taking opposite roles – Daltrey is nuanced and in control, while Townshend goes for broke – and a searing guitar solo before the last verse.
Outside of "Postcard," Entwistle's wry take on touring the world, the others serve more as curios. "I'm the Face" is a mod-inspired rewrite of Slim Harpo's "Got Love If You Want It" that they recorded as the High Numbers in 1964, while "Faith in Something Bigger" and "Now I'm a Farmer" are mostly forgettable. The album closes with the single, "Long Live Rock," a rousing, but ultimately slight, anthem.
Still, Odds & Sods reached No. 15 on the Billboard 200 and went Top 10 in the U.K. Its success paved the way for future Who closet-cleaning efforts like Who's Missing (1985) and Two's Missing (1987). Several songs from those two albums were brought together with some other outtakes to make a CD-length version of Odds & Sods in 1998.
 
 
Who Albums Ranked
See Who Drummer Keith Moon's Craziest Antics
More From Ultimate Classic Rock