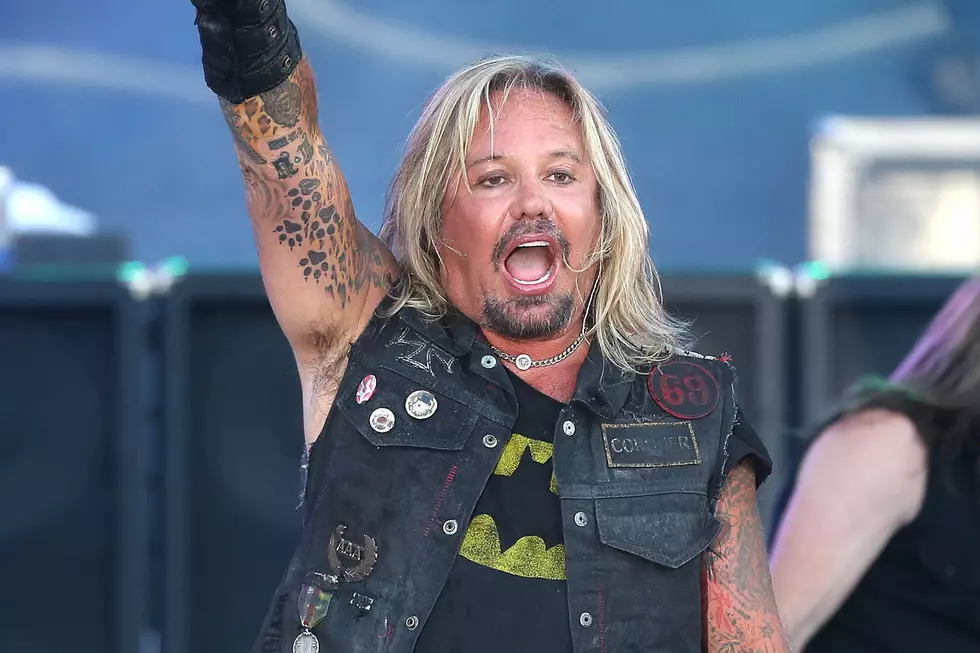 Vince Neil Has Hand Surgery to Correct Viking's Disease
Frederick M. Brown, Getty Images
On Wednesday, Motley Crue singer Vince Neil underwent a surgical procedure on his hand in Nashville to correct a condition called Dupuytren's contracture, also known as Viking's disease.
He disclosed the news by posting a picture of himself on Instagram with the caption "Hand Surgery Today!! #vikingdisease #Dupuytrenscontracture #nashville." Based on the picture, it appears that the operation was performed on Neil's right hand.
The Mayo Clinic defines Dupuytren's contracture as "a hand deformity that usually develops over years" where "[k]nots of tissue form under the skin," resulting in a lump on the palm, where the skin could become dimpled or puckered. It eventually creates "a thick cord that can pull one or more fingers into a bent position," making it difficult to perform basic tasks. Dupuytren's contracture usually affects the pinky and ring fingers, although it can sometimes extend to the entire hand.
Although it's unknown what causes Dupuytren's contracture, it's believed to be hereditary, and that people who use tobacco or have diabetes are at a greater risk. It occurs for frequently in men, people who are over the age of 50 and those of Northern European descent, which is how it became called Viking's disease.
A Compete Guide to Motley Crue Lineup Changes
More From Ultimate Classic Rock