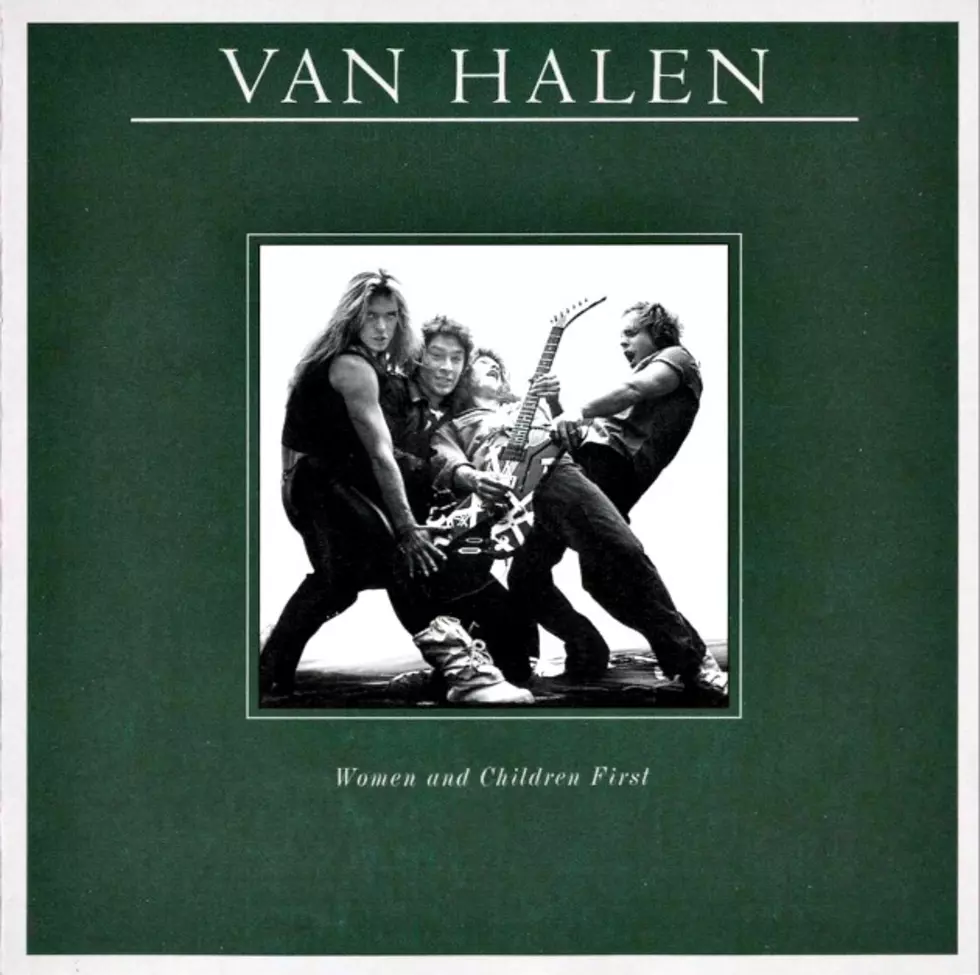 How Van Halen's 'Women and Children First' Cover Shoot Nearly Destroyed the Band
Warner Bros.
At this point, it's common knowledge that David Lee Roth's thirst for the spotlight was pretty much always a source of tension between the singer and his bandmates during the early days of Van Halen — particularly Alex and Eddie Van Halen. But as a recently published look back at the photo shoot for their 1980 album Woman and Children First makes clear, the chemistry in the group was so delicate that even something as simple as album artwork had the potential to provoke a full-blown war.
Greg Renoff, author of the upcoming book Van Halen Rising: How a Southern California Backyard Party Band Saved Heavy Metal, offers a glimpse of those personality clashes in a new post for Cuepoint, revealing that Roth's eagerness to hire famous photographer Helmut Newton for the Women and Children shoot backfired almost completely, ballooning the album budget and triggering a battle that ended in a messy last-minute compromise.
It's a lengthy read, but one that should prove fascinating for Van Halen fans who have long appreciated the group's ability to function at such a high level during its rise to fame in spite of the stark difference between Roth's preening persona and the Van Halens' rigid control of the band's musical direction. (Bassist Michael Anthony, as he did on the albums, is a solid background presence in this story — the guy who shows up on time and does his job without making waves.)
Of course, quite a bit of that early Van Halen appeal was bound up in Roth's showmanship, and Renoff's story highlights how charming he could be — not least to Newton, who tells Roth "you are my new favorite blond" after their first meeting and unapologetically focuses on the frontman during his tense photoshoot with the band. Outtakes from the session are included in the post, including an alternate version of the one photo that ended up being published: a shirtless Roth, chained to a fence in skintight leather pants, which was included as a poster with the first million copies of Women and Children First.
Knowing what we know now, this fight looks like just another reason why Roth's split from Van Halen in 1985 was probably always inevitable, and it also serves as yet another example of how label execs often have to function as diplomats between artists whose relationships are just as combustible as their talent. The story of how the Women and Children deal was reached, and how photographer Norman Seeff ended up coming in to shoot the LP's final cover because he "had a talent for taking pictures that made bands comprised of musicians who disliked each other look like they were the best of friends," is worth a read.
Van Halen Albums Ranked, Worst to Best
See Yearbook Photos of David Lee Roth and Other Rockers
More From Ultimate Classic Rock