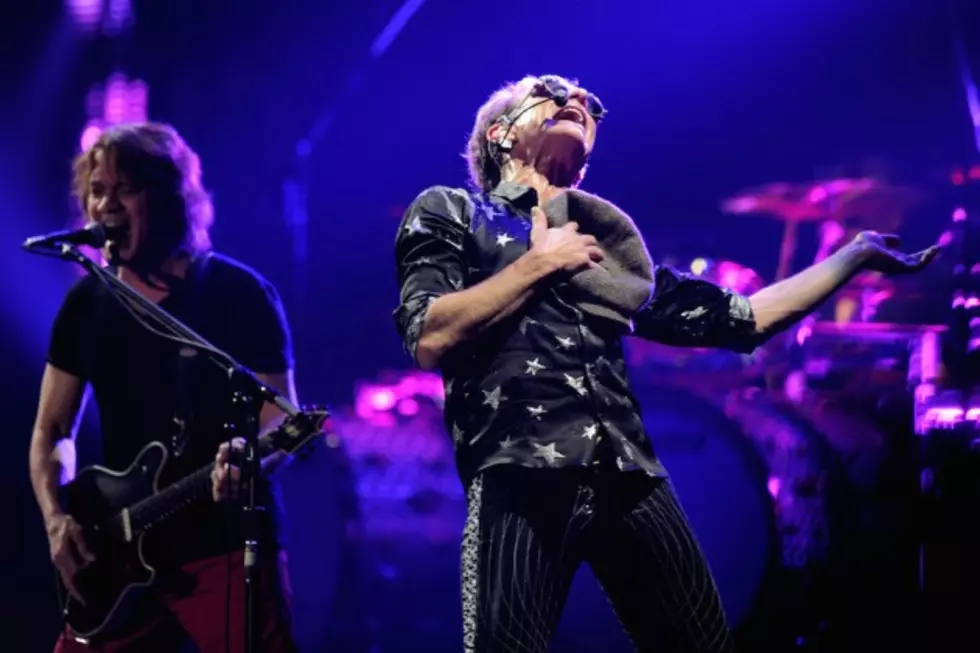 Van Halen Reportedly Set to Release First David Lee Roth Live Album
Kevin Winter, Getty Images
Speculation on the possibility of a Van Halen live album has reached a fever pitch. Nothing has been confirmed, but it appears that there could be a concert recording and a new box set coming as early as March 31.
Van Halen II
,' 'Women and Children First,' 'Fair Warning' and '
Diver Down
.' A shot from what appears to be the Amazon ordering link is making the rounds on Twitter.
A complete track listing for 'Tokyo Dome Live in Concert,' again via MelodicRock, can be found below. It includes songs from all seven David Lee Roth-led Van Halen albums. The concert release, which would be their first ever with Roth, will reportedly be available digitally, as well as in double-CD and four-LP formats.
Van Halen 'Tokyo Dome Live In Concert' Reported Track Listing
'Unchained'
'Runnin' With the Devil'
'She's the Woman'
'I'm the One'
'Tattoo'
'Everybody Wants Some'
'Somebody Get Me a Doctor'
'China Town'
'Hear About It Later'
'Oh, Pretty Woman'
'You Really Got Me'
'Dance the Night Away'
'I'll Wait'
'And the Cradle Will Rock…'
'Hot for Teacher'
'Women in Love'
'Romeo Delight'
'Mean Street'
'Beautiful Girls'
'Ice Cream Man'
'Panama'
'Ain't Talkin' 'Bout Love'
'Jump'
You Think You Know Van Halen?
See Yearbook Photos of David Lee Roth and Other Rockers