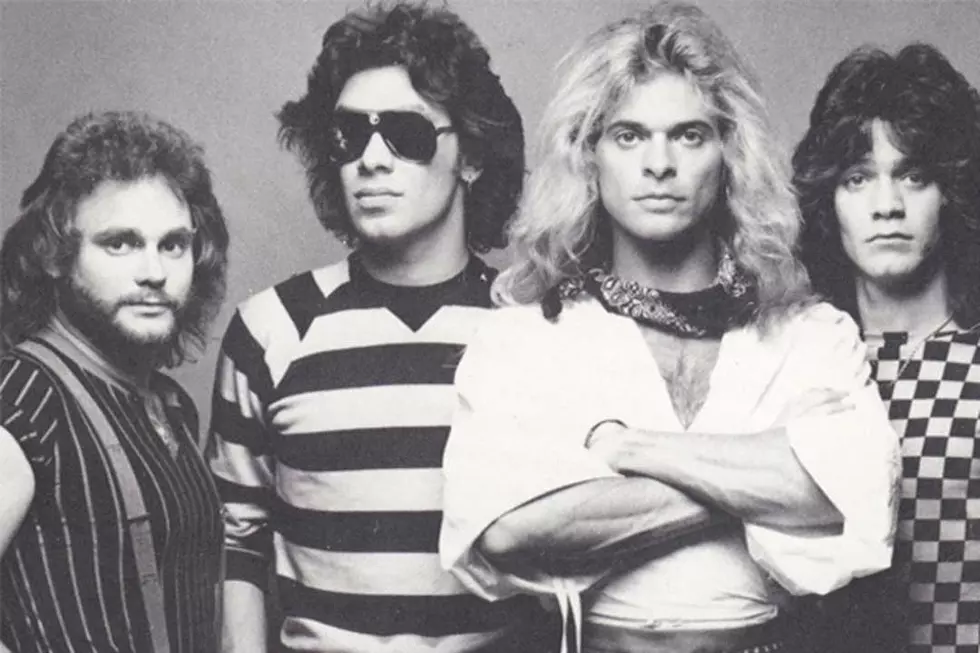 Defending Van Halen's Much-Maligned 'Diver Down'
Warner Bros. Records
Van Halen's fifth album should have been a disaster. Yet 1982's Diver Down, despite being a hastily recorded collection featuring only four full-length original songs, turned out to be one of the band's most fun records.
Van Halen were looking forward to taking a break after barely completing an exhausting world tour in support of their 1981 album Fair Warning, their fourth record in as many years. But first, singer David Lee Roth reportedly convinced the group to release a cover of Roy Orbison's "(Oh) Pretty Woman" as a time-buying, stand-alone single.
This move backfired in the best possible way. The track became a sudden hit, and Warner Bros. pressured the band to record an LP – and fast.
Short on new material, Van Halen whipped together a 31-minute hodgepodge featuring five cover songs (including their brief album-closing take on Dale Evans' "Happy Trails"), three short Eddie Van Halen-showcasing instrumentals and just four full-length original songs.
Some critics refused to grade on the curve to account for the rushed recording schedule, criticizing the album's lack of original material: Rolling Stone said that it appeared the group was "running out of ideas." But the four original songs on Diver Down prove this was hardly the case.
The album's two new rockers, "Hang 'Em High" and "The Full Bug," the latter of which featured Roth on acoustic guitar and harmonica, have stood the test of time. The group even treated fans to occasional renditions of both of these dusted-off gems on later-era tours.
Even more impressively, the album features two of Van Halen's most textured and mature tracks: the lilting, Spanish-influenced "Secrets" and the exotic pop-rock guitar symphony "Little Guitars."
Even though Eddie Van Halen told Guitar Player at the time that putting together Diver Down at such a hectic pace was "fun" – he and his brother Alex even got to recruit their father Jan to play clarinet on "Big Bad Bill (Is Sweet William Now)" – he later revealed displeasure with the album's reliance on outside material, and for having to graft a riff he had planned for an original song onto the band's synth-pop cover of "Dancing in the Street."
This realization led to a change in how Van Halen operated. In an effort to retain more control over his music, Eddie built a recording studio – named 5150 – at his home and has used it to create at least part of every one of the band's albums ever since.
Van Halen would go on to record one more album with Roth, the career- and genre-defining 1984, before splitting with the singer and entering an entirely different phase of their career with Sammy Hagar at the mic.
Roth immediately kicked off his solo career with the audacious Eat 'Em and Smile, but after a couple of decades, the Van Halen brothers and Roth apparently realized they brought out the best in each other. They reunited, toured (minus bassist Michael Anthony) and released A Different Kind of Truth in 2012.
 
 
The Best Song on Every Van Halen Album
See Rock's Epic Fails: Van Halen Edition
More From Ultimate Classic Rock