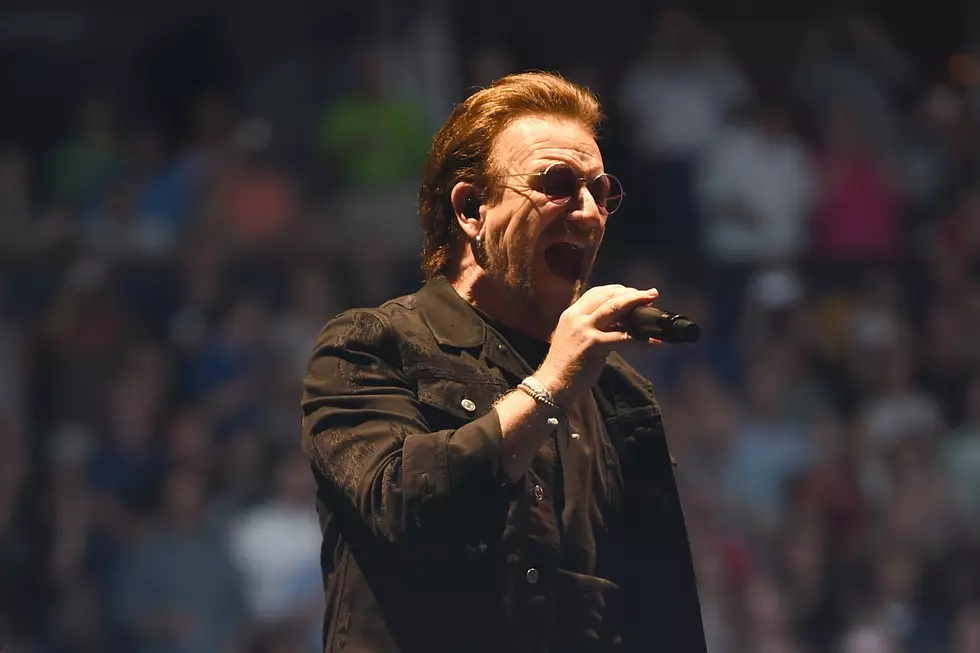 U2 Announces Las Vegas Residency Dates
Jason Kempin, Getty Images
U2 has announced dates for their upcoming residency, which will take place in Las Vegas this fall.
The first show will be held on Sept. 29 at the new MSG Sphere at the Venetian, followed by  16 more performances through October and into early November.
You can view a complete list of dates down below.
Tickets will be available via Ticketmaster's Verified Fan program. Paid U2.com subscribers can register now until April 26. Selected fans will receive presale access codes on April 27; the general on-sale will begin on April 28.
According to a press release, tickets will start at $140 and will be listed with "all-in pricing," meaning the full out-of-pocket cost including taxes and fees will be displayed to buyers. The press release also notes that 60% of the Sphere's tickets will be priced at less than $300; there will also be a limited number of premium-priced tickets. All fans will be able to utilize the Ticketmaster Face Value Exchange program in the event they cannot attend the concert.
U2 previously revealed that the residency, billed as U2:UV Achtung Baby Live at the Sphere, will feature music from their 1991 album, Achtung Baby. In March, guitarist the Edge clarified that the band may not play the album straight through. "I think we're going to give ourselves the freedom to play the songs in whatever order feels right," he told Rolling Stone. "Obviously, the great thing about this venue is the ability to marry stunning visuals with the audio. There's a lot to contend with. I'd say we won't make the final decision until much closer to the shows."
Those visuals may remind some fans of U2's 1992-93 Zoo TV Tour, but the Edge noted that the band won't repeat the past. "We were, at one point, thinking it was [unlikely] any of that content would make sense in this new context because it's so different. We had relatively small screens back then," he said. "We now have more leeway, more freedom. There's a chance we'll refer to Zoo TV, but it won't be a Zoo TV revival."
This is the first time U2 will perform shows without co-founding drummer Larry Mullen, who is taking time off for medical reasons. Serving as his replacement is Dutch musician Bram van den Berg. "He's a real powerhouse, but he's also just a great hang," the Edge said. "That was the criteria. We've since done a little more work together to see how it might work. I think it's going to be great."
"U2 hasn't played live since December 2019 and we need to get back onstage and see the faces of our fans again," the band said in a statement. "And what a unique stage they're building for us out there in the desert. ... We're the right band, Achtung Baby the right album, and Sphere the right venue to take the live experience of music to the next level."
U2, U2:UV Achtung Baby Live at the Sphere, Concert Dates
Sept. 29
Sept. 30
Oct. 5
Oct. 7
Oct. 8
Oct. 11
Oct. 13
Oct. 14
Oct. 18
Oct. 20
Oct. 21
Oct. 25
Oct. 27
Oct. 28
Nov. 1
Nov. 3
Nov. 4
2023 Rock Tour Preview
Reunions, farewells and long-awaited shows are on the horizon.
More From Ultimate Classic Rock