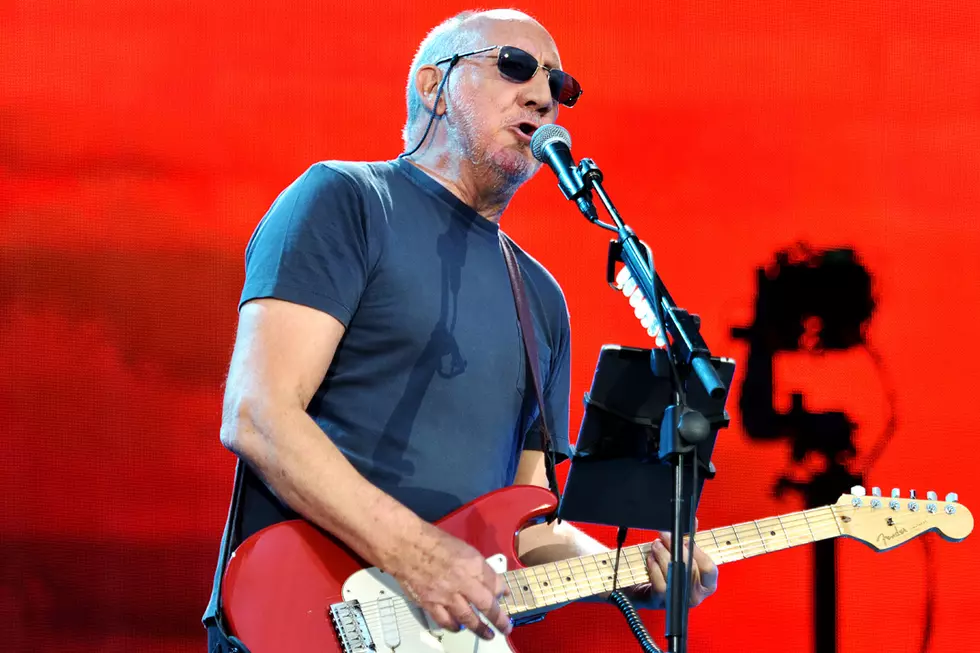 'The Who in Hyde Park' to Be Screened in U.S. Theaters
Photo credit: Fabrice Demessence
The concert that the Who played in London's Hyde Park this past summer will be shown at movie theaters across the United States on Oct. 8 at 7:30 local time. You can watch the trailer above.
"This October, moviegoers will get a special opportunity to experience a historic, show-stopping performance from one of the most iconic bands in music history," John Rubey of Fathom Events said in a press release. "Along with our partners at Arts Alliance, we are thrilled to bring The Who's 50-year celebration to fans across the U.S."
The 19-song set was performed on June 26 in front of an estimated 70,000 people at the famed London outdoor venue and includes songs from their entire career, from their first single, "I Can't Explain," to one of their last, "Eminence Front." Those attending the screening will also be treated to bonus interview footage from Pete Townshend, Roger Daltrey, Iggy Pop, Robert Plant and more.
"It's a good gig," Townshend said. "You draw from all over the country, but a London crowd is always a good crowd. It's a Royal Park so thank you, your majesty; you can't play it without her permission."
To find out where the movie, which runs approximately three hours, will be shown near you and to purchase tickets, visit Fathom Events' website.
'The Who in Hyde Park' Setlist
1. "I Can't Explain"
2. "Who Are You"
3. "The Kids Are Alright"
4. "Pictures of Lily"
5. "I Can See for Miles"
6. "My Generation"
7. "Behind Blue Eyes"
8. "Bargain"
9. "Join Together"
10. "You Better You Bet"
11. "I'm One"
12. "Love, Reign O'er Me"
13. "Eminence Front"
14. "Amazing Journey"
15. "Sparks"
16. "Pinball Wizard"
17. "See Me, Feel Me"
18. "Baba O'Riley"
19. "Won't Get Fooled Again"
See the Who and Other Rockers in the Top 100 Albums of the '70s
You Think You Know the Who?
More From Ultimate Classic Rock