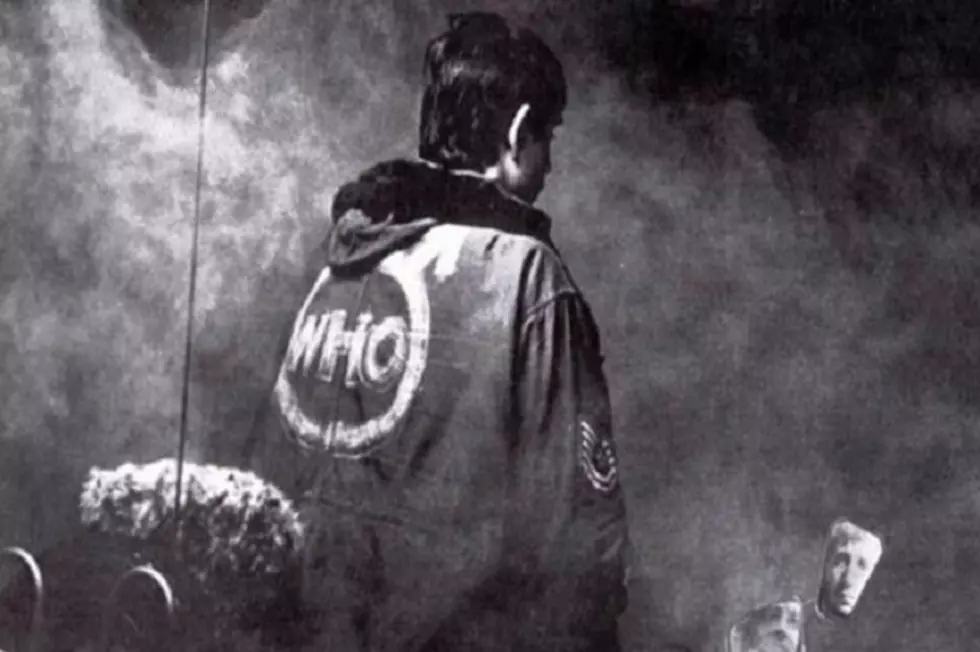 The Who Celebrating 'Quadrophenia: Director's Cut' With Unique Vespa, Parka Line
Consider them the ultimate collector's items to mark the Who's upcoming 'Quadrophenia: Director's Cut' box set: a limited edition line of parkas and a one-of-a-kind Vespa, both based on the jacket and scooter featured in the artwork on the cover of the original 'Quadrophenia' album.
The parka line, which is being designed by former Oasis singer Liam Gallagher's Pretty Green clothiers, will be sold exclusively at the Pretty Green store on Carnby Street in London. The jackets will cost approximately $800 and will be available in a limited edition of 100. "As I'm a massive fan of the Who, and 'Quadrophenia' being one of my favorite albums of all time, it's an honor to be associated," Gallagher said in a statement.
Also at the Carnby store will be a special exhibition of 'Quadrophenia' archives including guitarist Pete Townshend's personal notes, desk, diaries, photos, original lyrics and other memorabilia from that era of the Who's career.
Meanwhile, the Who have teamed up with scooter maker Vespa to create a replica of the scooter featured in the cover of 'Quadrophenia.' Based on Vespa's new PX125 model, the one-of-a-kind ride will feature mod-inspired whitewall tires, retro graphics, chrome stylings and faux fur-covered seat.
The best part? The 'Quadrophenia' Vespa will be given away to one lucky fan. "Like" the Who's Facebook page
to be automatically entered in the contest.
Due Nov. 14, the 'Quadrophenia: Director's Cut' box set will include the original double album, 25 demo tracks including songs not featured on the original album and an 100-page hardcover book featuring revealing studio diaries, handwritten lyrics, personal notes and photographs that the guitarist recently uncovered.
More From Ultimate Classic Rock