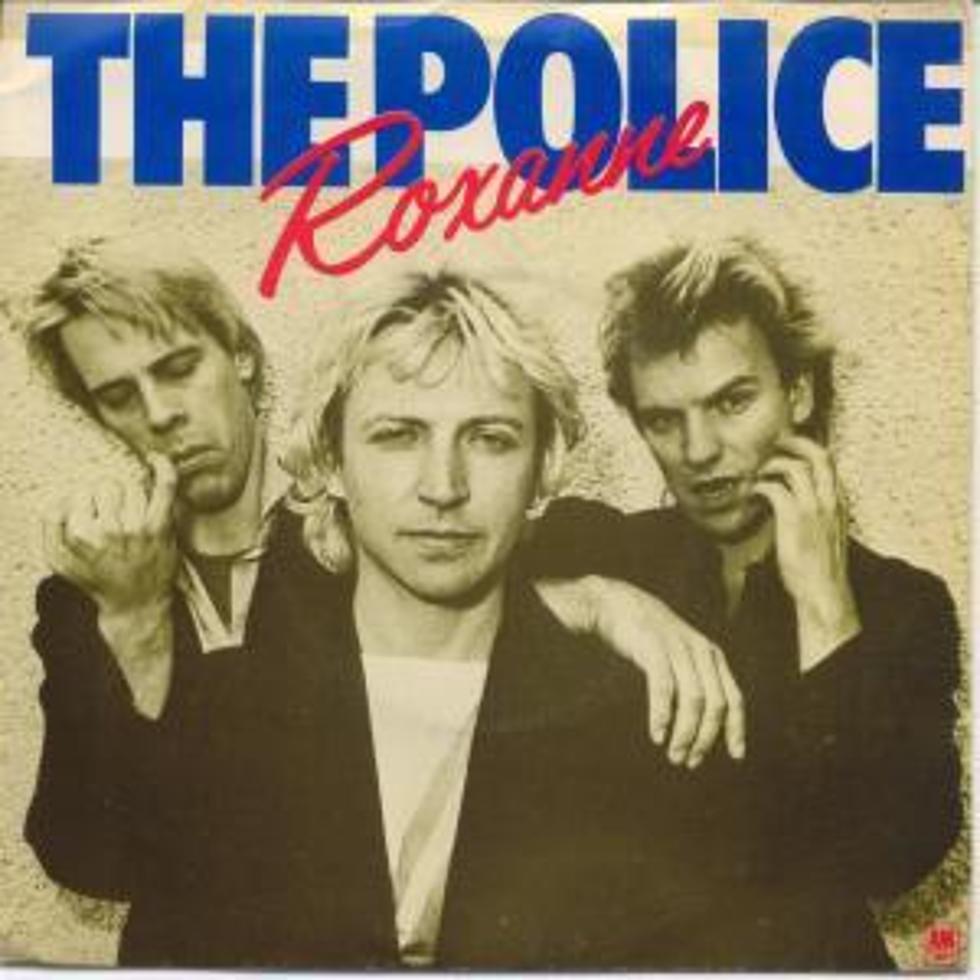 No. 51: The Police, 'Roxanne'– Top 100 Classic Rock Songs
fanpop.com
'Roxanne' almost wasn't a hit for the Police. In fact, the song wasn't even a blip on the U.K. charts after its April 1978 release. And when 'Roxanne' did finally resonate with listeners after its 1979 re-release, it barely cracked the Top 40 in the U.S. (it hit No. 32) and only hit No. 12 in the U.K.
Still, the tune is now known as the Police's signature song, and an obvious choice for our Top 100 Classic Rock Songs list, even more recognizable than their monster 1983 hit, 'Every Breath You Take.'
A departure from their first single, the punk-inspired 'Fall Out' -- but aligned with the reggae-tinged sound of their 1978 debut LP, 'Outlandos d'Amour'—'Roxanne' is an early and instructive example of new wave's genre melding.
Sting's unorthodox voice—a ragged, yelping instrument with the phrasing and timing of a soul singer -- drives the song, whose hiccupping bass line trips seamlessly through drummer Stewart Copeland's jazz-crisp beats. Guitarist Andy Summers' repetitive chords, influenced by punk's raw sound, provide the meticulous texture of the song.
"People always tell me that 'Roxanne' is a reggae song," Sting told Q in 1993. "It's actually a tango, it's not a f---ing reggae song."
Sting's lyrical inspiration for the song was the red-light district in Paris. "It was the first time I'd seen prostitution on the streets and those birds were actually beautiful," he told L'Historia Bandido in 1981. "I had a tune going around in my head and I imagined being in love with one of those girls. I mean, they do have fellas. How would I feel?"
The song's protagonist is ostensibly saving her from her profession: "You don't have to put on the red light / Those days are over." However, it's unclear if his intentions are pure, as jealousy ("I have you to tell just how I feel / I won't share you with another boy") and not-so-tacit disapproval ("Walk the streets for money / You don't care if it's wrong or if it's right") crop up in the lyrics.
Despite the risque subject matter, the song reportedly helped the band secure a record deal. As the story goes, future manager Miles Copeland (Stewart's brother) heard the Police play 'Roxanne,' saw the song's potential and took it to A&M Records. The label agreed to press it as a single, beginning a relationship that would span the group's entire career.
As if to underscore its genre fluidity, 'Roxanne' has metamorphosed through the years. Emo-pop act Fall Out Boy emphasized the punk roots of the song on a 2005-released cover, while pop star George Michael approached the song like a standards crooner.
However, Sting himself has reinvented the song more than anyone else. He recorded a version of the song with rapper Puff Daddy in 1997, and during solo concerts has performed both an extended, reggae-driven interpretation of the song and a gentle orchestral rendition.
Skip to: No. 100 | No. 80 | No. 60 | No. 40 | No. 20
Listen to 'Roxanne' by the Police
More From Ultimate Classic Rock