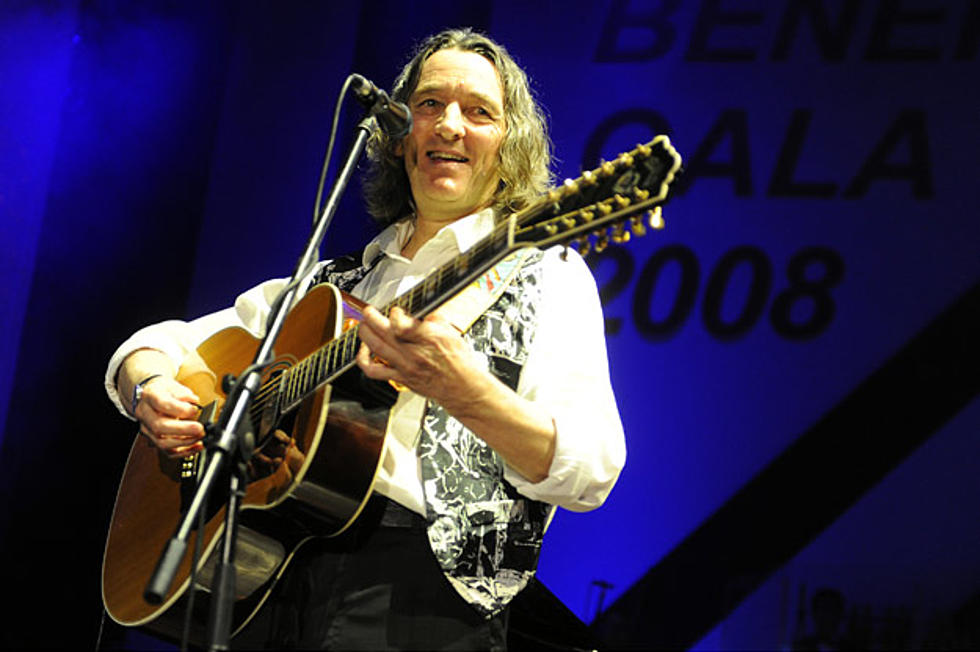 Supertramp's Roger Hodgson Returns to the Road With 'Breakfast in America' Tour
The summer may be winding down, but things are just about to heat up stateside for Roger Hodgson. The singer and co-founder of Supertramp is making his way back to North America to continue his 'Breakfast in America' tour, with a new leg of dates set to begin Aug. 5 in Park City, Utah.
Having already played in the U.S., South America, and Europe earlier this year, the 'Breakfast in America' run marks his first major national U.S. tour since his departure from Supertramp in 1983.
Not only will Hodgson be playing such favorites as 'The Logical Song,' 'Lord Is It Mine,' and 'Take the Long Way Home' from the classic 'Breakfast in America' disc, but he'll also pull such standouts as 'Dreamer,' 'Give a Little Bit,' and 'It's Raining Again' from his tenure in the band and songs like 'Only Because of You' and 'Lovers in the Wind' from his solo career.
The singer is currently promoting his career-spanning 'Classics Live' set, which is available via iTunes, Topspin, and Hodgson's own online store.
At present, Hodgson has shows booked in the U.S. through mid-November.
Roger Hodgson 'Breakfast in America' Tour Dates:
8/5 -- Park City, Utah -- Deer Valley Resort Amphitheater
8/9 -- Snoqualmie, Wash. -- Mt. View Plaza, Snoqualmie Casino
8/10 -- Portland, Ore. -- Oregon Zoo Amphitheater
8/11 -- Brooks, Calif. -- Cache Creek Casino
8/12 -- Saratoga, Calif. -- Saratoga Mountain Winery
8/16 -- Hampton Beach, N.H. -- Hampton Beach Casino Ballroom
8/17 -- Lincoln, R.I. -- Twin River Casino
8/18 -- Atlantic City, N.J. -- Borgata Music Box
8/21 -- Lewiston, N.Y. -- Art Park
8/23 -- Highland Park, Ill. -- Ravinia Pavilion
8/24 -- Blue Ash, Ohio -- Blue Ash Town Square
8/25 -- Chautauqua, N.Y. -- Chautauqua Institute Amphitheater
9/16 -- Newport Beach, Calif. -- Taste of Newport
9/18 -- San Diego, Calif. -- Humphreys
10/26 -- Rancho Mirage, Calif. -- Agua Caliente
10/27 -- Modesto, Calif. -- Gallo PAC, Mary Stuart Rogers
11/1 -- Glenside, Pa. -- Keswick Theatre
11/2 -- Westbury, N.Y. -- Westbury Theatre
11/3 -- Ridgefield, Ct. -- Ridgefield Playhouse
11/7 -- Englewood, N.J. -- Bergen PAC
11/8 -- Morristown, N.J. -- Mayo PAC
11/9 -- Shippensburg, Pa. -- Shippensburg University
11/13 -- Carmel, Ind. -- Center for the Performing Arts
Watch a Montage of Roger Hodgson Live Favorites
More From Ultimate Classic Rock