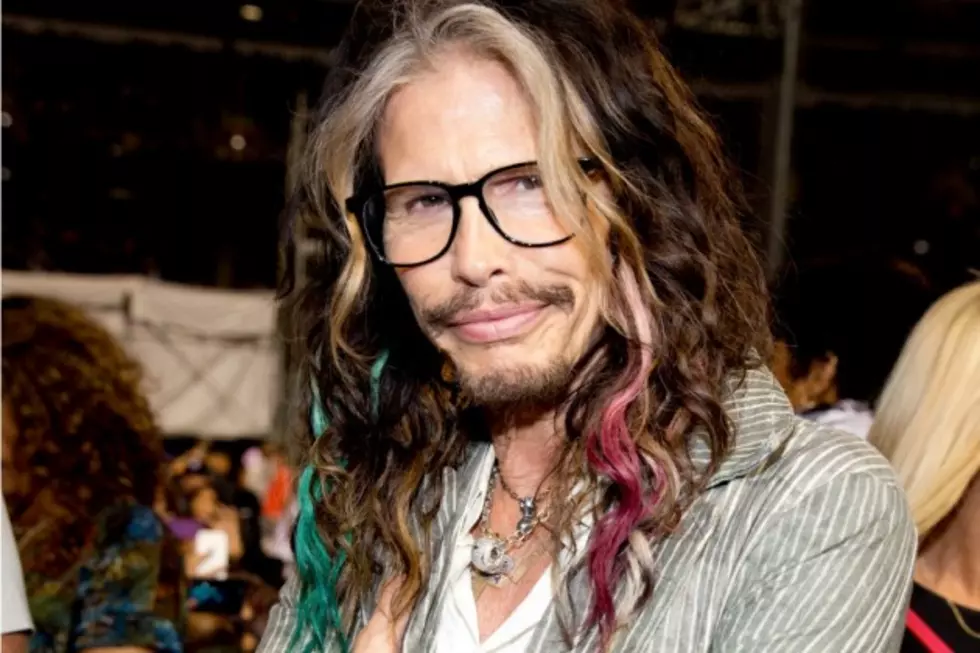 Steven Tyler Opens Up About Addiction: 'Fighting It Every Day'
Tasos Katopodis, Getty Images
Many people don't realize it, but the struggle with addiction doesn't end after rehab; it's a lifelong fight, and one that requires lifelong commitment. Aerosmith singer Steven Tyler understands how easy it can be to slip up, and he shared his story from addiction's front lines during an address to a small group of recent Maui Drug Court graduates.
Billboard reports Tyler's remarks, which found him framing his troubles with substance abuse in typically self-effacing terms. "I'm telling you all my truth. I am a drug addict and alcoholic, and fighting it every day," he offered. "I had it all; I didn't care. I hurt my family and my children and my friends. If it wasn't for AA, I would have nothing. If you stop going to AA meetings, you're going to wind up using again. I express my joy all because of AA."
Looking back on his years of heavy use during Aerosmith's first flush of success, Tyler admitted that by the early '80s, he'd dropped to 126 pounds and started shooting cocaine. His first trips to rehab, he said, found him in pretty dire straits. "They weren't rehabs," he pointed out. "They were mental institutions -- people that sat next to me had dribble bibs."
Reminding the graduates that it's "an honor to be part of a new society where judges and police officers are involved in knowing when someone's in trouble, what drugs they're on, and offering them -- if they go through the program -- to get out of jail," Tyler ruefully admitted. "I'm a better drug addict and alcoholic than I am a musician. I got to keep in check." And one way of making sure he stays in check, he added, was welcoming the experiences of fellow addicts. "Listening to you guys opened up my heart," he told the group. "You touched me beyond belief, deeper than any song; deeper than any sunset."
More From Ultimate Classic Rock