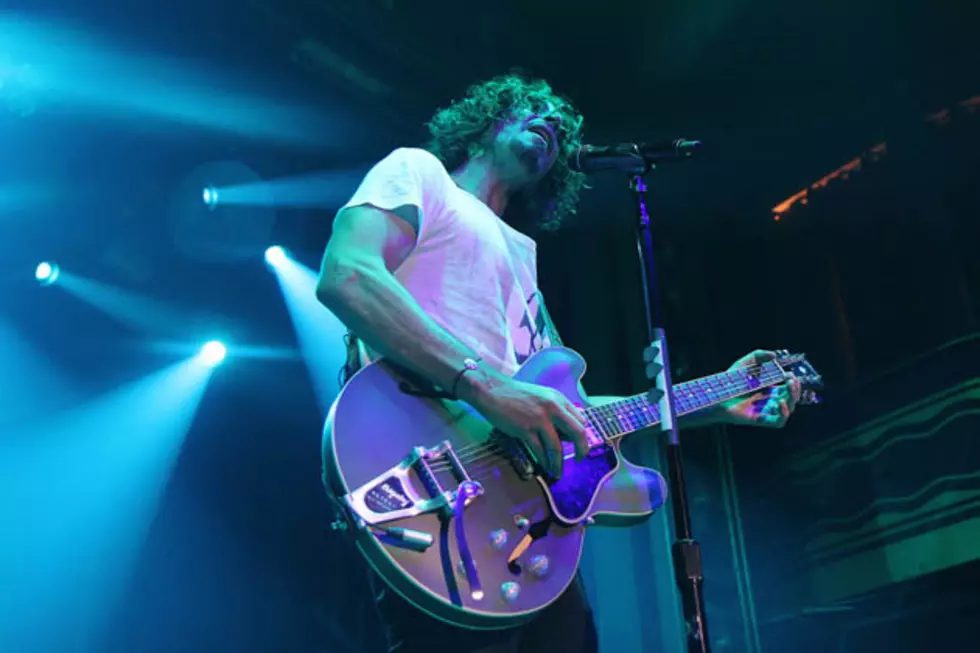 Soundgarden Bring 'Superunknown' to New York
Liz Ramanand, UltimateClassicRock
Soundgarden celebrated the 20th anniversary of their notable 1994 album 'Superknown' with a sold-out show on June 2 at New York's Webster Hall. There was no opening act, nor was there a need for one..
Citi presented this exclusive Soundgarden 20th anniversary performance of 'Superunknown.' The notable album was played in its entirety, kicking things off with 'Let Me Drown' and the gritty 'My Wave.' For the softer favorites -- 'Fell On Black Days,' 'Limo Wreck' and 'Black Hole Sun' -- frontman Chris Cornell belted out the notable lyrics which left the crowd in a dreamy, trance-like state.
The experience of seeing Soundgarden live is mesmerizing, whether it's Kim Thayil's hypnotic riffs during the songs 'Superunknown' and 'Fresh Tendrils' or drummer Matt Cameron and bassist Ben Shepherd kicking the groove into high gear during tracks like 'Spoonman,' 'The Day I Tried to Live' and the grungy, upbeat 'Kickstand.'
With the New York Rangers heading to the Stanley Cup Finals, Cornell pointed out that 'Superunknown's' 1994 release coincided with the last time the Rangers won the Stanley Cup. This led to a massive 'Let's Go Rangers' chant that filled Webster Hall. When they died down Soundgarden continued their set and performed 'Half' and 'Like Suicide.'
Although 'Like Suicide' rounds out 'Superunknown,' that wasn't the end of the night, the encore included powerful performances of 'Outshined' and 'Rusty Cage' off of 1991's 'Badmotorfinger.' Cornell said Soundgarden would soon return to Webster Hall to give the same treatment to their most recent album, 2013's 'King Animal.' New York fans will be ready and waiting.
Check Out Photos of Soundgarden Performing in NYC Below:
More From Ultimate Classic Rock