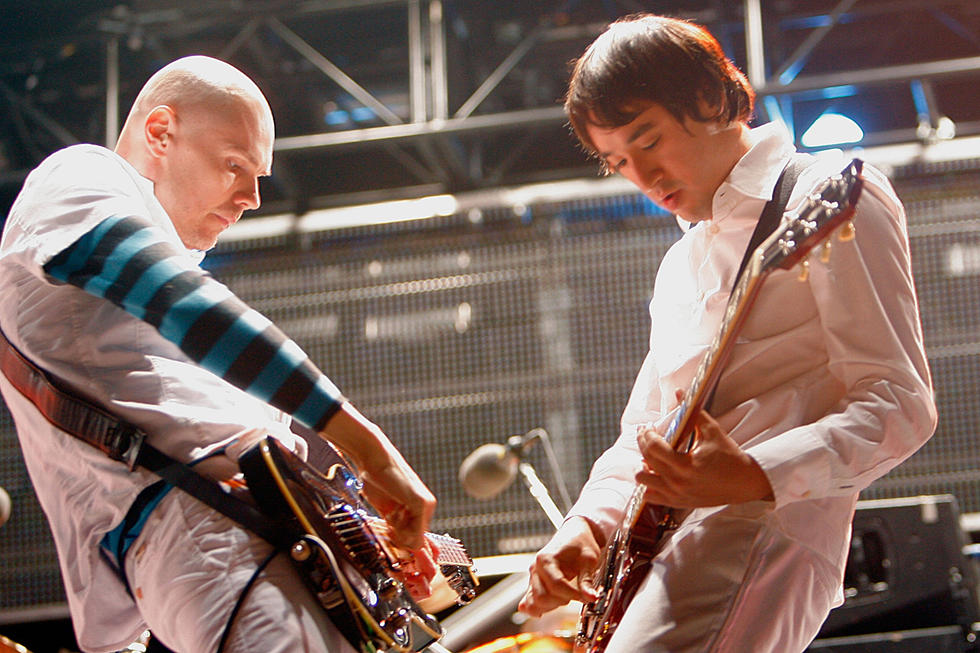 Smashing Pumpkins' Guitarist Quits After 16 Years With the Group
Paul Butterfield, Getty Images
Smashing Pumpkins guitarist Jeff Schroeder, who has been with the group since 2007, has announced his departure.
The rocker detailed his decision via a heartfelt post to social media.
"It's easy to say now that when I joined the Smashing Pumpkins in 2007 I had no idea what I was getting into," Schroeder wrote. "The opportunity seemed to have come out of nowhere. I was at UCLA working on my doctorate in comparative literature when a close friend messaged me and said the Smashing Pumpkins were looking for a guitar player. Being a huge fan of the band, the audition was something I threw myself into. It was one of the best decisions I've made in my life."
READ MORE: Smashing Pumpkins Albums Ranked
Though Schroeder noted he'd made "incredible memories" during his tenure with the band, he ultimately decided to take his career in a new direction.
"Although it was a very difficult decision to make, I've decided to leave the band to make some space to explore a slightly different path. I want to thank Billy [Corgan], Jimmy [Chamberlin], James [Iha], and Jack [Bates] for being both wonderful bandmates and even better friends. I will absolutely miss sharing the stage with you."
In a joint statement, the remaining members of Smashing Pumpkins thanked Schroeder for his "ceaseless dedication to the band."
"Words can not express our gratitude and appreciation for the friend he is, and being there for SP in the good times and the tough times, too."
Will Smashing Pumpkins Tour in 2024?
Schroeder did not contribute to the 2007 album Zeitgeist, which marked the band's first LP since reuniting in 2006. However, the guitarist has appeared on every Smashing Pumpkins LP since then, including their most recent album, Atum, a three-part rock opera released across 2022 and 2023.
READ MORE: Why Billy Corgan Went Out of His Mind Making 'Siamese Dream'
The band has spent most of 2023 on the road, performing at the BottleRock festival and embarking on the World Is a Vampire tour with support from Stone Temple Pilots and Interpol. It was recently announced that Smashing Pumpkins will join Green Day for a stadium tour of the U.S. in 2024, though a full list of dates has not yet been released.
Top 100 '90s Rock Albums
Any discussion of the Top 100 '90s Rock Albums will have to include some grunge, and this one is no different.
Gallery Credit: UCR Staff
More From Ultimate Classic Rock