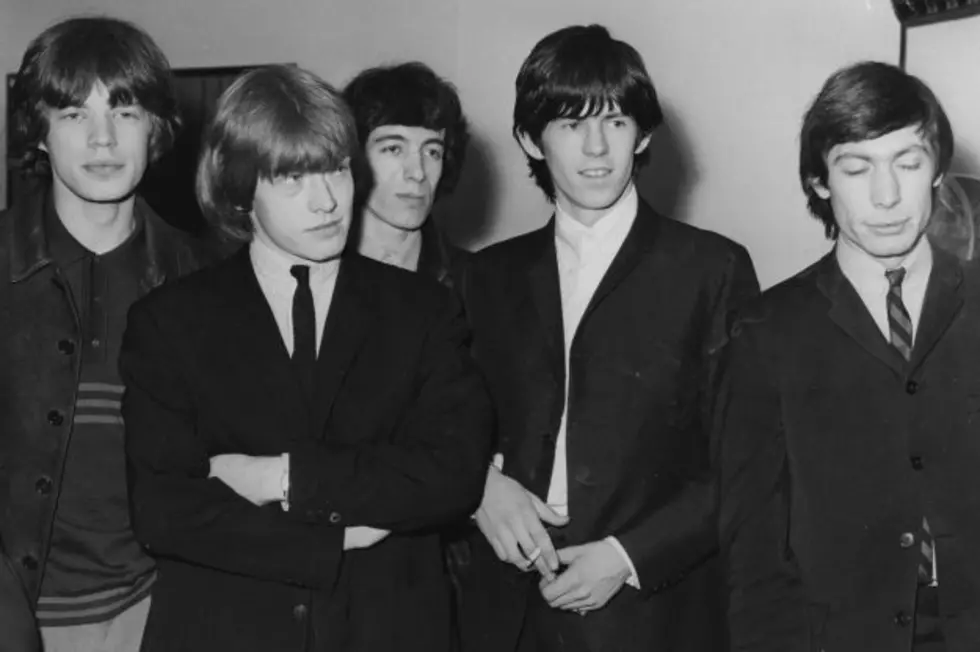 Rolling Stones Sing Two Beatles Songs in Newly Discovered Video
Hulton Archives, Getty Images
One of the great myths in rock history is the rivalry between the Rolling Stones and the Beatles. In fact, despite their sonic differences, the groups were good friends and often timed their releases so that they wouldn't coincide with each other.
The Stones had so much respect for their friends that new candid footage shows Mick Jagger and Keith Richards hanging out singing the Beatles' 'I've Just Seen a Face' and 'Eight Days a Week.' The clip is part of the documentary, 'Charlie is My Darling,' which chronicles the band's 1965 tour of Ireland. As the Glimmer Twins sing, drummer Charlie Watts looks, as he so often does, somewhat bored.
The film, which was unseen until its world premiere in New York last month, will be released in a box set on Nov. 6. The box includes the DVD and Blu-ray of the movie, which adds rare performances and interviews, a 40-page book with essays and photos, a CD soundtrack and a replica of the tour poster.
This is not the first time the Rolling Stones have sung the Beatles' music. Their second single, 'I Wanna Be Your Man,' was written for them by John Lennon and Paul McCartney. Their version reached No. 12 on the British charts. The Beatles' take on the song, with Ringo Starr on vocals, was released on 'A Hard Day's Night.'
Editor's Note: The clip has been removed due to a copyright claim.
More From Ultimate Classic Rock