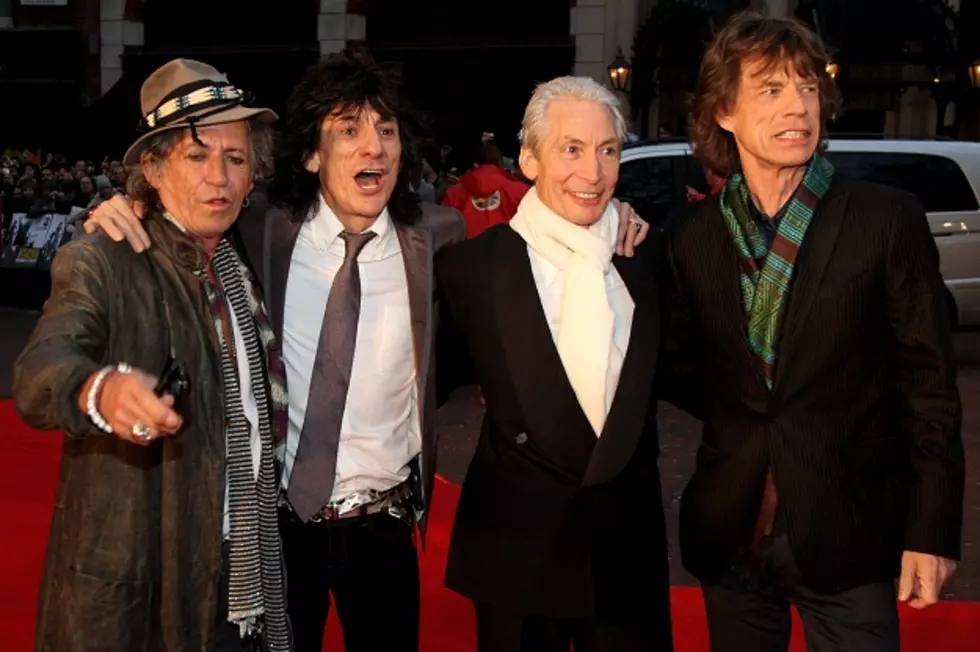 Rolling Stones Making Autumn Plans
While Charlie Watts may be referring to the Rolling Stones recent gathering as "practicing, not rehearsing," singer Mick Jagger has spilled the beans that something is in the works for this fall.
The Evening Standard asked Jagger when he thought the band would perform live together again and he replied, "This autumn." The news comes as somewhat of a surprise as Jagger just revealed earlier this week that the reason they turned down an invitation to play at the 2012 Summer Olympics because they felt they weren't "stage ready."
All of Jagger's other cohorts have been more vague about their touring plans. Keith Richards has stated that they had been rehearsing, but did not know exactly when they would play together again. Along with Watts' comments about nothing being firm concerning touring plans, guitarist Ronnie Wood also stated that they had been playing, but did not offer any further hints of when they would begin to book shows.
Jagger added, "You will definitely be seeing us all together soon. It's been great fun being back together and there's a lot of memories in here. I can't believe it's been 50 years. We've been hanging out together, seeing quite a bit of each other and we want to do some gigs."
The group's 50th anniversary of their first performance took place this past week.
More From Ultimate Classic Rock