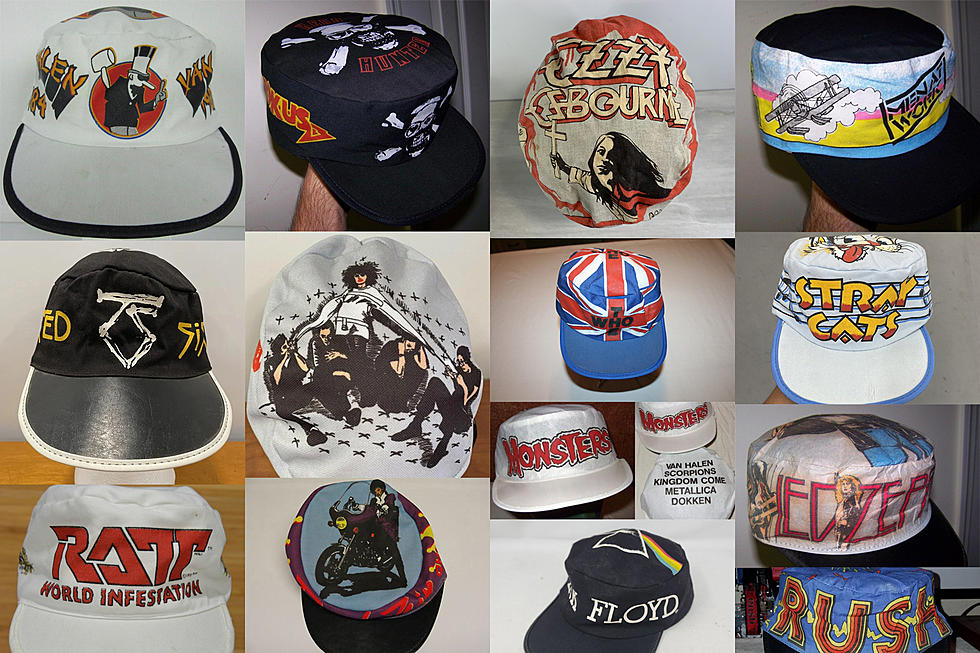 See Over 100 Vintage Rock 'n' Roll Painter Hats
Ebay / Worthpoint
Fans have been able to get merchandise from their favorite bands in a number of different ways, from carnival mirrors to wallets, each emblazoned with logos or photos of the groups. But the artist-branded painter hats were one particularly interesting item that had a decidedly blue collar feel.
We don't have statistics on exactly how many people wore their painter hat to do the deed in question, but the condition of some of the ones we came across suggests they experienced similar wear and tear as a result of the adventures they weathered.
Some were simple, like the Bon Jovi hat which simply featured the band's logo. But others, including one from the group's Slippery When Wet period, were more elaborate. It has to be said, that purple-tinted rendering of band namesake Jon Bon Jovi is…something else.
Bands like Journey and Judas Priest — known for having great album art — also often had awesome painter hat designs. Van Halen and Rush are two bands that had numerous different options, clearly taking advantage of the opportunity to sell something besides the usual t-shirt.
An additional painter hat characteristic that's notable — and feels locked into a certain time period in the same way as a mullet – are the hats that featured flaps hanging down in the back. In one sense, it does seem practical as far as keeping the sun off of your neck, but that's a lot of hat, perhaps too much.
Check out the below gallery featuring over 100 different painter hats.
103 Vintage Rock 'n' Roll Painter Hats
More From Ultimate Classic Rock