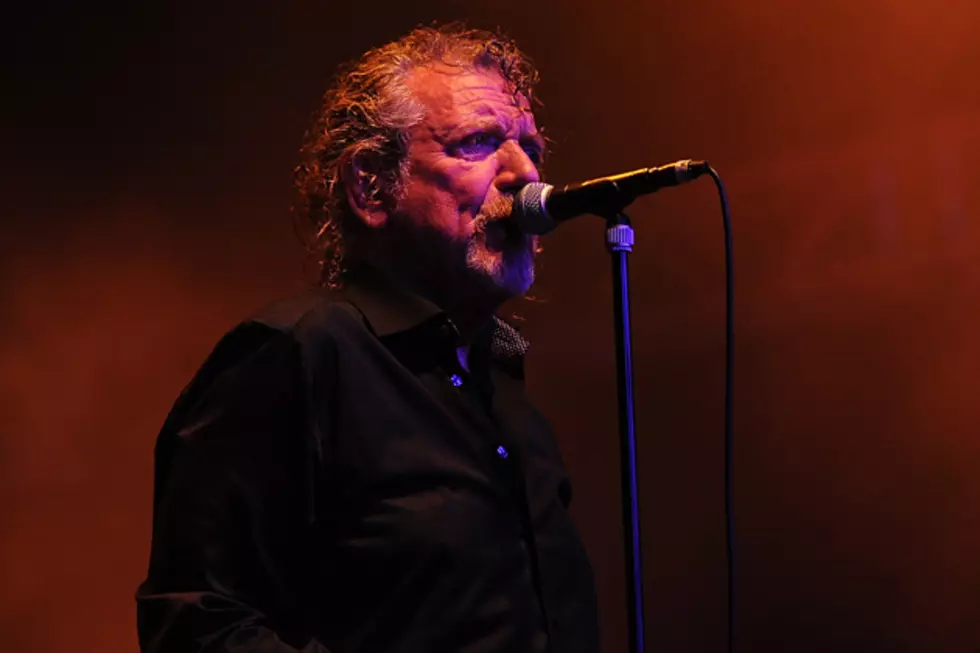 Robert Plant Cancels Spanish Tour
Matt Roberts, Getty Images
Led Zeppelin singer Robert Plant has left his Spanish fans dazed and confused with the news out today that he's canceled the tour of that country he had planned for July. As of this moment, the cited reason for the move is being listed as scheduling conflicts.
"It's with regret to announce that due to scheduling conflicts, the Sensational Space Shifters have had to postpone their Spanish tour," read the official press release.  "Tickets can be refunded through local ticketing agents." Other reports list the singer's exhaustion for the reason behind the cancellation.
If Plant were exhausted, as some reports are hinting, you might be able to forgive him. Recently, the Zeppelin front man has been making the rounds in the media to promote the upcoming remasters of their first three albums, which will be released on June 3.
He's also recently signed a deal with Nonesuch Records to release a new album. Although currently without a title, it is tentatively scheduled for release on September 9. Plant is also planning a summer tour with the Sensational Space Shifters.
More From Ultimate Classic Rock