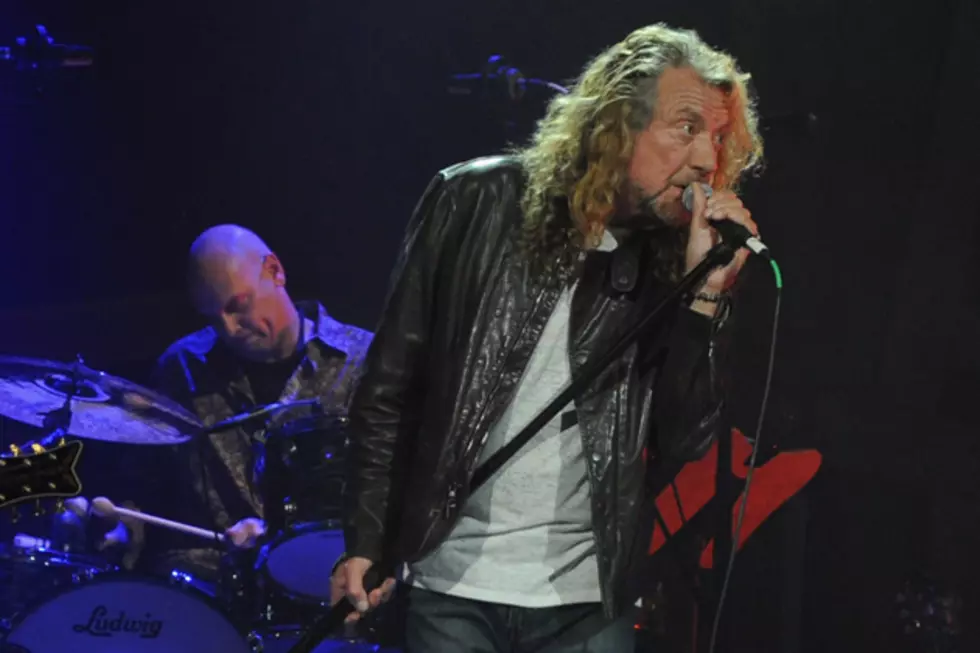 Robert Plant Helped 'Old Grey Whistle Test' Host Through Cancer Scare
Rick Diamond, Getty Images
Bob Harris, who became friends with Led Zeppelin when he hosted the U.K. TV show 'The Old Grey Whistle Test' in the '70s, credits Robert Plant with playing a key role in his recent cancer recovery.
Harris, who joined Radio 1 in 1970, says as his prostate news turned for the worse recently, the famous rocker was there to offer support. "When it looked as though it really got serious again, and I really needed to talk to somebody about this . . . I phoned Robert Plant, and he offers such unbelievably good advice," Harris told the Mirror. "He really saw me through that moment, and then when we got the all clear again, he said, 'Fine, OK. Well, I'm not going to be phoning you every single day now.'"
Harris, known as Whispering Bob for his soft-spoken style, became so close with Led Zeppelin in the '70s that he joined them on tour. He was there when someone associated with the band (most likely John Bonham) rode a Harley Davidson through Los Agenels' Hyatt House hotel after Jimmy Page reportedly had the motorcycle delivered to the sixth floor -- a scene that was later depicted in the 2001 movie 'Rock Star.'
Harris' 'Old Grey Whistle Test' was one of the most beloved rock programs of the '70s. London's Telegraph once referred to the show as "serious, stately [and] more interested in the long-form conceptual possibilities of the album than in the quick thrill of the single."
More From Ultimate Classic Rock