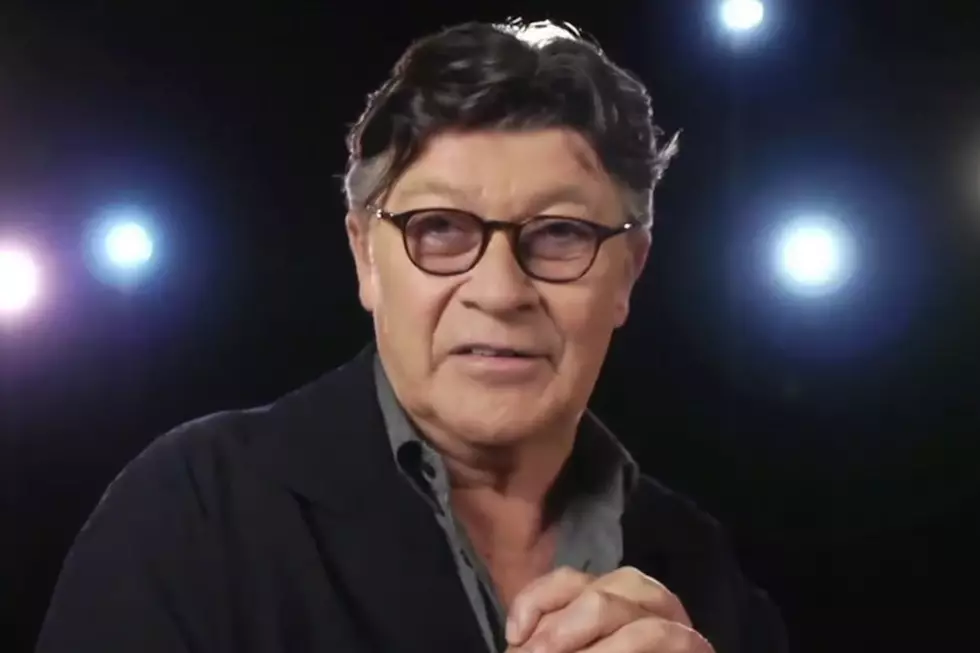 Robbie Robertson Admits 'Conflict' With Thanksgiving
YouTube
He helped lead the Band through the most iconic Thanksgiving celebration in rock history with The Last Waltz, but he's also an artist who's celebrated his Native American heritage on recordings like "Contact From the Underworld of Redboy." So it shouldn't surprise anyone that Robbie Robertson has a somewhat complicated relationship with the holiday.
Robertson discussed his approach to Thanksgiving during a 2015 appearance on George Stroumboulopoulos Tonight, recalling that the Band scheduled its Last Waltz as a holiday feast because, as he put it, "The idea was for all of the years that we had the Band playing together and having extraordinary experiences, to be able to give thanks along with all of our inspirations and friends and all the people that, you know, joined in the celebration with us [...] That was such a high point and such a beautiful event."
That doesn't mean, however, that Robertson isn't deeply aware of the darker side of Thanksgiving history. "The other side, the historic side of Thanksgiving, because I have heritage in Indian country, there's a real conflict of celebration for that," he continued. "We know some of the stories – that the pilgrims came over and the Indians embraced them, and taught them things, and fed them and gave them all kinds of things to rejoice about being in the new land, and then they were treated very badly by those people after that."
What it all boils down to, for Robertson, is a multi-faceted approach. "It's a bit of a sore spot, the Thanksgiving in Indian country," he mused. "On Canadian Thanksgiving (held the second Monday in October), I'm going to be celebrating with some Canadian friends. And the American Thanksgiving, I'm not going to think about the mistreatment of people, I'm just going to go ahead and give some thanks."
See the Band and Other Rockers in the Top 100 Albums of the '60s
25 Interesting Rock Movie Facts
More From Ultimate Classic Rock