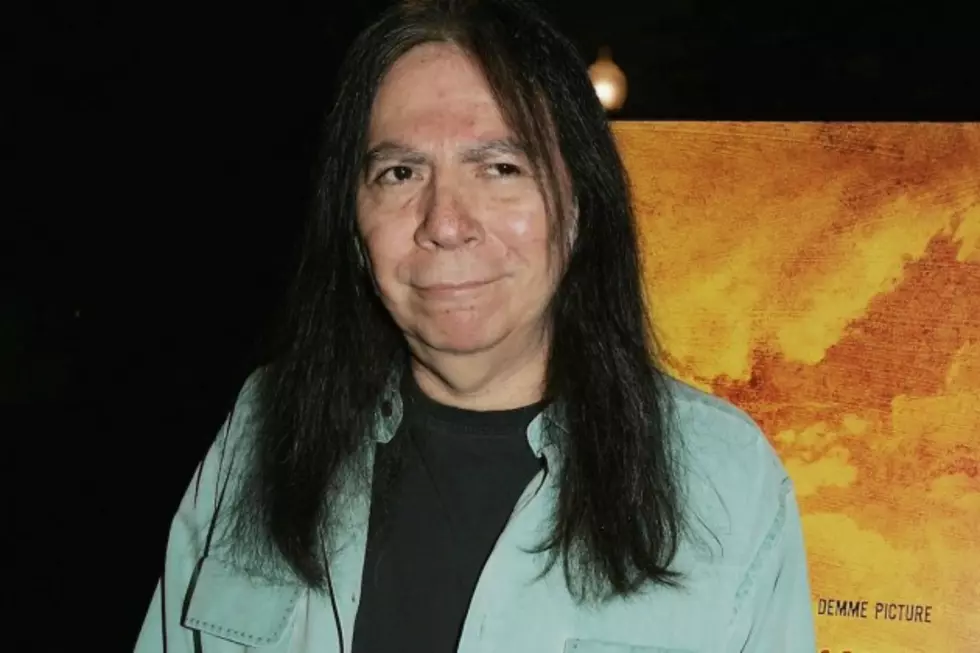 Neil Young Bassist Rick Rosas Dead at 65
Vince Bucci, Getty Images
Rick Rosas, a longtime bassist with Neil Young, has died at 65. The cause of death, initially reported by fellow Young sideman Ralph Molina, is unknown at this time.
Young has broadly praised Rosas, who most recently filled in with Crazy Horse last summer when bassist Billy Talbot suffered a stroke. "He can play anything," Young once said, as part of the 2007 Jonathan Demme concert film, 'Neil Young Trunk Show.'
Rosas has also performed with Crosby Stills Nash and Young, Ron Wood, Jerry Lee Lewis and in a latter-day edition of Buffalo Springfield. A memorable stint with Joe Walsh began on 1985's 'The Confessor,' and that directly led Rosas to his most notable musical relationship. He'd meet Young while appearing with Walsh's group during a 1987 appearance at Farm Aid. Rosas then appeared on some six full-length Young albums, and one EP, between 1988 and 2009. Rosa also played bass on CNSY's "Freedom of Speech" tour in 2006, and he toured with Young and the other remaining members of Buffalo Springfield in 2011.
Rosa's time with Walsh -- which later included on a 1989 episode of 'MTV Unplugged,' and appearances on both 'Ordinary Average Guy' and 'Songs for a Dying Planet' in 1991-92 -- likewise led him to work with Waddy Wachtel's solo band. They'd initially joined forces in the late '80s as part of Walsh's group.
Rosa's credits with Young include 1988's 'This Note's For You,' including the controversial title video; 1989's 'Eldorado' EP and 'Freedom' album; 'Prairie Wind' and 'Living with War' in 2005-06; then 2007's 'Chrome Dreams II' and 2009's 'Fork in the Road.'
More From Ultimate Classic Rock