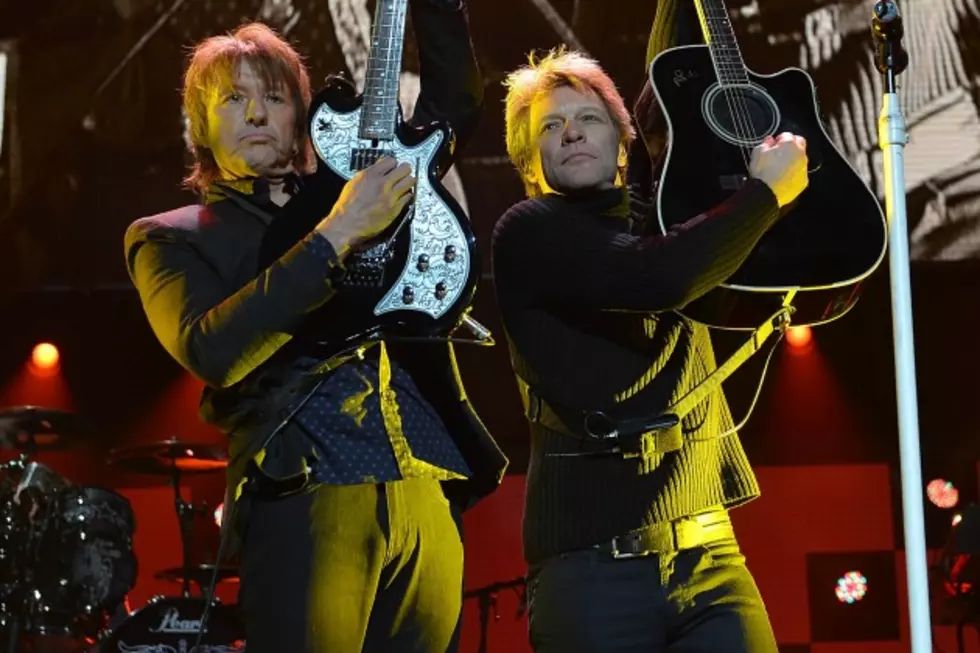 Richie Sambora Reportedly Fired From Bon Jovi Tour
Larry Busacca, Getty Images
The latest reports come from a site called RumorFix, where exclusive (and anonymous, natch) sources are saying Sambora has been officially fired from the tour in a dispute over money. According to RumorFix, Sambora has been pulling in $2 million a month and 20 percent of the net from each show in spite of his absence, which is a pretty significant salary if you aren't actually onstage. Apparently, Jon Bon Jovi agreed, officially severing ties for the duration of the tour.
In the process, he reportedly lowered the band's overhead significantly; according to RumorFix's report, Sambora's replacement -- onetime Triumph guitarist Phil X -- is earning a comparatively low $10,000 a month while he's on the road with Bon Jovi.
According to the source, the decision isn't sitting well with Sambora, and not because of money either. "Richie wants to go back onstage," says the report. "That's his first love. He's really upset over the news." RumorFix claims to have reached out to Bon Jovi's reps for comment, to no avail.
Bon Jovi's current tour commitments run through mid-December and will see the band playing South America, North America, Japan and Australia.
More From Ultimate Classic Rock