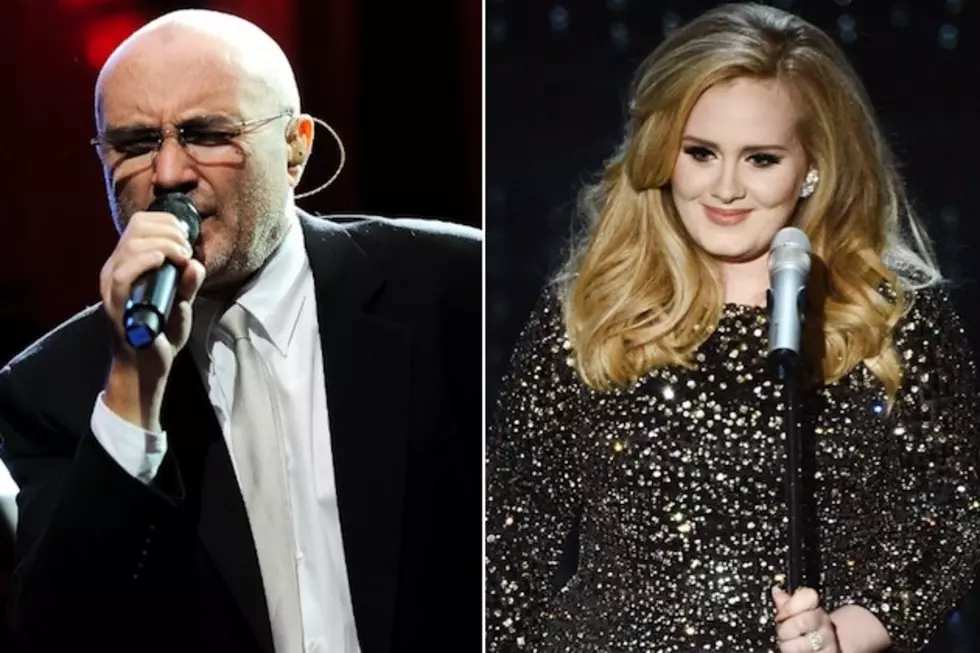 Phil Collins Working With Adele on First Post-Retirement Project
Ian Gavan / Kevin Winter, Getty Images
"She contacted me to write together," Collins recently told Florida TV host Dave Aizer. "I actually wasn't too aware of her. You know, I live in a cave, I think. But she has achieved an incredible amount, and I really love her voice. I love some of that stuff that she's done."
The Grammy-hogging pop star didn't become famous until after Collins left the music business because of health reasons a few years ago. Her 2011 album '21' was the planet's biggest-selling LP both that year and in 2012. Collins' most recent record, 'Going Back,' was released in 2010.
So how did he hear about her? Collins credits his children. "You know, I don't listen to too much," he told Aizer. "I come across things by accident -- whether it's my young kids, Nicholas and Matthew. They listen to music a lot. And Nicholas is a great drummer. So, I'm always interested to see what they are listening to. Lily, the next one up in age, she has good playlists on her iPod. I always think: 'Oh, there's nothing too much happening,' and she plays stuff and I say, 'What's that!? That was great!'"
Collins continued to name-check his kids as he mentioned his "third-hand" exposure to new music: "Simon, my oldest son is a musician. He's playing. He gave me a crash course on what he's been doing, and that's great too. So, the stuff is out there."
More From Ultimate Classic Rock