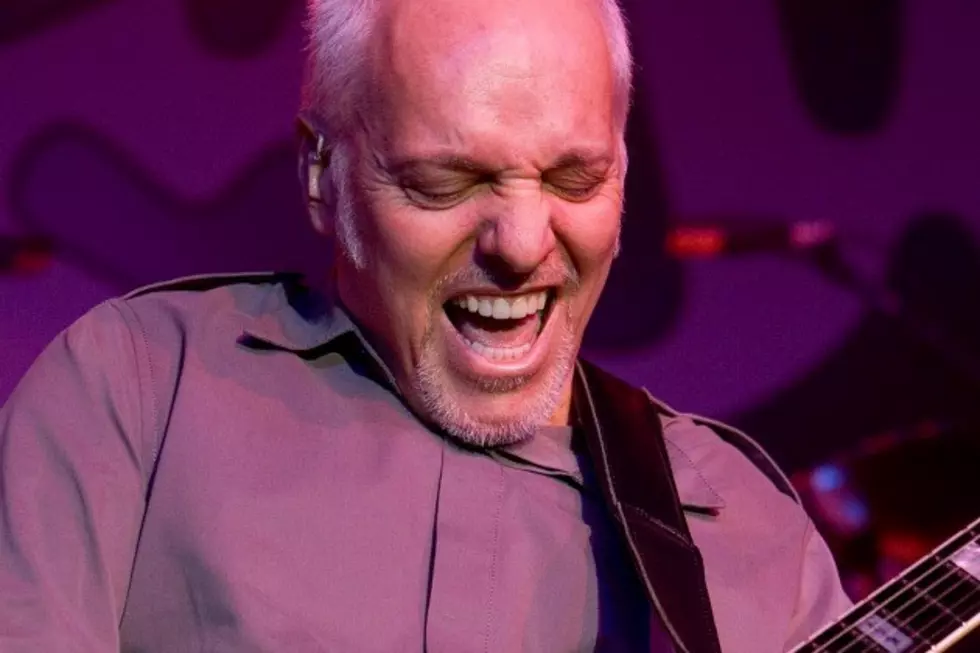 Peter Frampton Explains Phone-Throwing Incident
David Paul Morris, Getty Images
Two weeks after it was widely reported that Peter Frampton took a fan's phone during a concert and threw it far, far away, the legendary guitarist has explained his side of the story. And according to him, he didn't damage the photo-snapping fan's smartphone, despite what was reported.
In a new interview with USA Today, which you can watch above, Frampton says, without denying that he indeed took away the phone, that he was merely making a statement.
"It's not so much what happened that night as to where we've come to," he says. "If one percent of the people who take iPad or iPhone videos of concerts watch them, I'd be very surprised. ... When I go to do a show, it's my time, it's all about me. You've come to see me. You haven't come to see me if you're in an armchair watching a video. It's very distracting."
In a new post on his Facebook page, Frampton stresses that he "did NOT take or break [the fan's] personal property."
Onstage Magazine reported that at a concert in Carmel, IN, on Aug. 3, a couple in the front row repeatedly took pictures of Frampton onstage, even though everyone was told before the show that they weren't allowed to take video or use flash photography.
Reportedly, Frampton gestured to the fan to stop shooting. When he couldn't find security to assist with the matter, he handled the situation himself, walking over to the audience member, asking to see his phone and then hurling it to the back of the venue.
It's a great story -- especially for music fans tired of those around them at concerts looking at their phone screens instead of the stage. But Frampton said in his Facebook post that the offending photographer "got his phone back intact."
Because of all this, Frampton now allows fans to shoot during the first three songs -- just as professional photographers are limited -- and then asks them to put away their phones and enjoy the show. Break those rules, however, and Frampton just may make another statement with your phone.
More From Ultimate Classic Rock