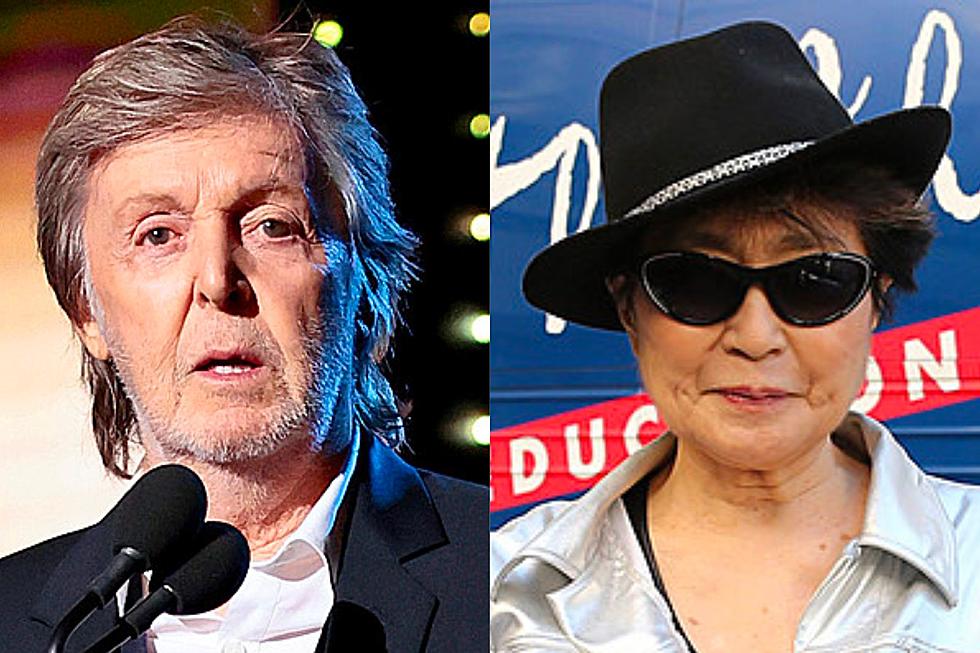 Paul McCartney Says Yoko Ono Being in the Studio Was 'Disturbing'
Dimitrios Kambouris / Neilson Barnard, Getty Images
Paul McCartney said that Yoko Ono's presence in the studio during the Beatles' recording of Let It Be was "disturbing." On a recent episode of his podcast, McCartney: A Life in Lyrics, the former Beatle talked with Irish poet Paul Muldoon about the complicated relationship the rest of the band had with John Lennon's partner, confessing "I don't think any of us particularly liked it."
"Yoko being literally in the middle of the recording session was something you had to deal with," he said. "The idea was that if John wanted this to happen, then it should happen. And there was no reason why not."
But it was certainly, as McCartney saw it, a distraction. "Anything that disturbs us is disturbing," he said. "It was an interference in the workplace. ... So not being very confrontational, we just bottled it up and just got on with it."
READ MORE: Why the Beatles' First Session at Abbey Road Was Forgettable
Let It Be would be the final Beatles album released before their official split in 1970.
Paul McCartney's New Podcast
McCartney's new podcast, A Life in Lyrics, currently has three episodes available, each a conversation with Muldoon "dissecting the people, experiences and art that inspired McCartney's songwriting." Every installment focuses on a particular song. So far they've covered "Eleanor Rigby," "Back in the U.S.S.R." and "Let It Be."
"When we listened back to the tapes, we realized there was something very special happening in these conversations," Muldoon explained. "It was McCartney unfiltered."
Beatles Albums Ranked
From the cheery 'Please Please Me' to the kinda dreary 'Let It Be,' we rank all of the group's studio LPs.
Gallery Credit: Michael Gallucci
More From Ultimate Classic Rock