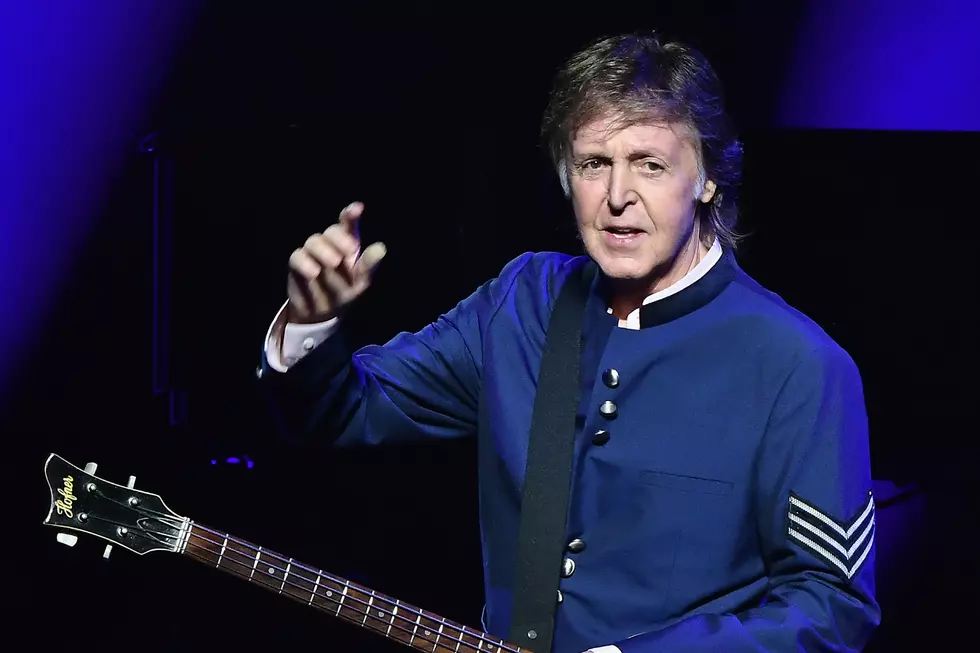 Watch Paul McCartney Sing at His Nephew's Wedding
Gustavo Caballero, Getty Images
If Paul McCartney is planning to be a guest at an upcoming affair, be sure to have the band practice a Beatles song or two in case he decides to sit in. That's what happened over the weekend when he sang at his nephew's wedding.
It took place at the Fresh Meadow Country Club in Lake Success, N.Y. McCartney, who turns 76 today, sang "I Saw Her Standing There" while the bride and groom, to whom McCartney is related through his wife Nancy Shevell, danced in front of him.
Seemingly everybody else whipped out their phones to take video, one of which made its way to TMZ, and you can watch it below.
Three years ago, McCartney sang the same song with another local band at a graduation party for Shevell's son in Florida. Josh Walther, the group's frontman, said that McCartney asked to sit in during the break.
"He had us play a blues progression and he improvised a song about his stepson's graduation," Walther said. "And then we did 'I Saw Her Standing There.' We went through basically the whole catalog of Beatles songs we knew and he really wanted to do '[I] Saw Her Standing There,' but we had never played it. Our piano player pulled up a chart off the internet and we just totally winged it. It turned out great. ... He seemed to want to hang out more with us, but his wife wouldn't have it. [He] told me I had the smoothest voice."
Beatles Solo Albums Ranked
More From Ultimate Classic Rock