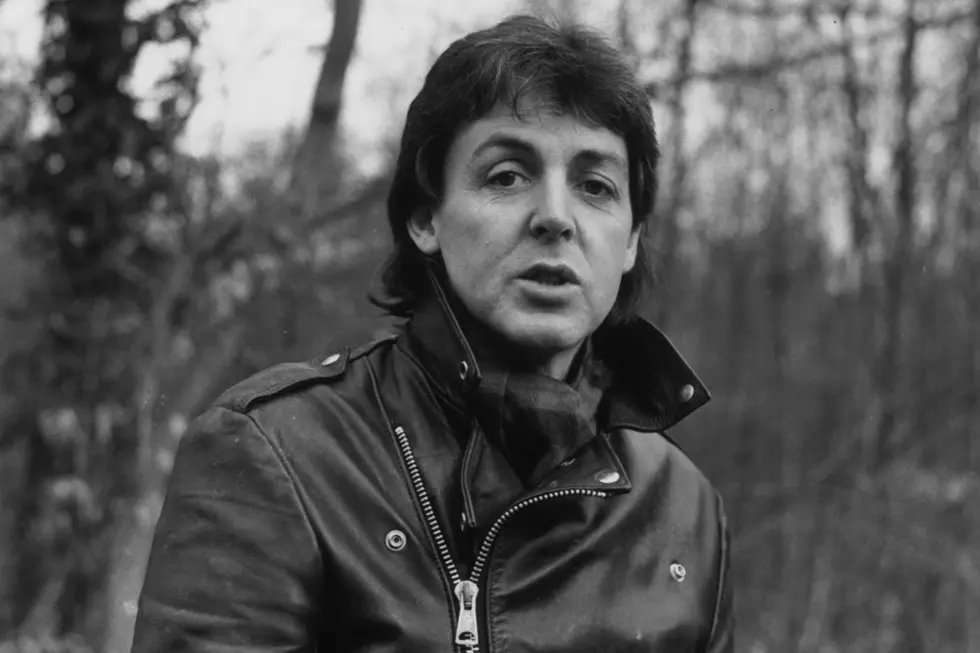 Why Paul McCartney Ended Up Spending Nine Days in Jail
Hulton Archive, Getty Images
Paul McCartney was forced to cancel a tour of the Far East in the spring of 2014 when a virus landed him in a Tokyo hospital. Funny thing is, that wasn't even his worst experience in Japan.
McCartney was busted on Jan. 16, 1980 at Tokyo's Narita International Airport for trying to bring a half-pound of marijuana into the country.
"We were about to fly to Japan and I knew I wouldn't be able to get anything to smoke over there," McCartney said in 2004. "This stuff was too good to flush down the toilet, so I thought I'd take it with me."
McCartney can be glib about the incident in retrospect, but it was quite a harrowing time for him. Wings' tour of Japan was immediately canceled, but the lost revenue was the least of his worries. Even though he swore that the pot was for his personal use, he was facing a possible seven-year sentence for drug smuggling.
The authorities had every reason to throw the book at him. He had been denied a visa to enter Japan due to numerous busts over the years, and he was fully aware of Japan's no-nonsense approach to drugs. "We'd been told [that] whatever we did, don't take it to Japan," he said in the video below. "Very severe penalties."
Still, McCartney didn't listen and he was caught while going through customs. "When the fellow pulled it out of the suitcase, he looked more embarrassed than me," he later recalled. "I think he just wanted to put it back in and forget the whole thing, you know, but there it was."
Watch a News Report About Paul McCartney's Tokyo Arrest
McCartney was arrested and sent to the Tokyo Narcotics Detention Center, where he was regularly interrogated, while his lawyers and the others determined his fate. As Inmate No. 22, he decided to become a model prisoner. As he said in the Wingspan documentary, "I started to realize, "Right, I'm going to get up when the light goes on, I'm going to be the first up, I'm going to be the first with his room cleaned, I'm going to roll up my bed, I'm going to do this, I'm going to do that.'"
After nine days, the Japanese government felt that the former Beatles star had learned his lesson. He was released on Jan. 25 and deported with no charges filed. Upon returning home, he made the decision to break up Wings.
Coincidentally, on Jan. 15, 1984, almost four years to the day later, McCartney and his wife Linda were again arrested for marijuana possession while on vacation in Barbados. They were both fined $100 and released.
 
Paul McCartney Albums Ranked 
More From Ultimate Classic Rock