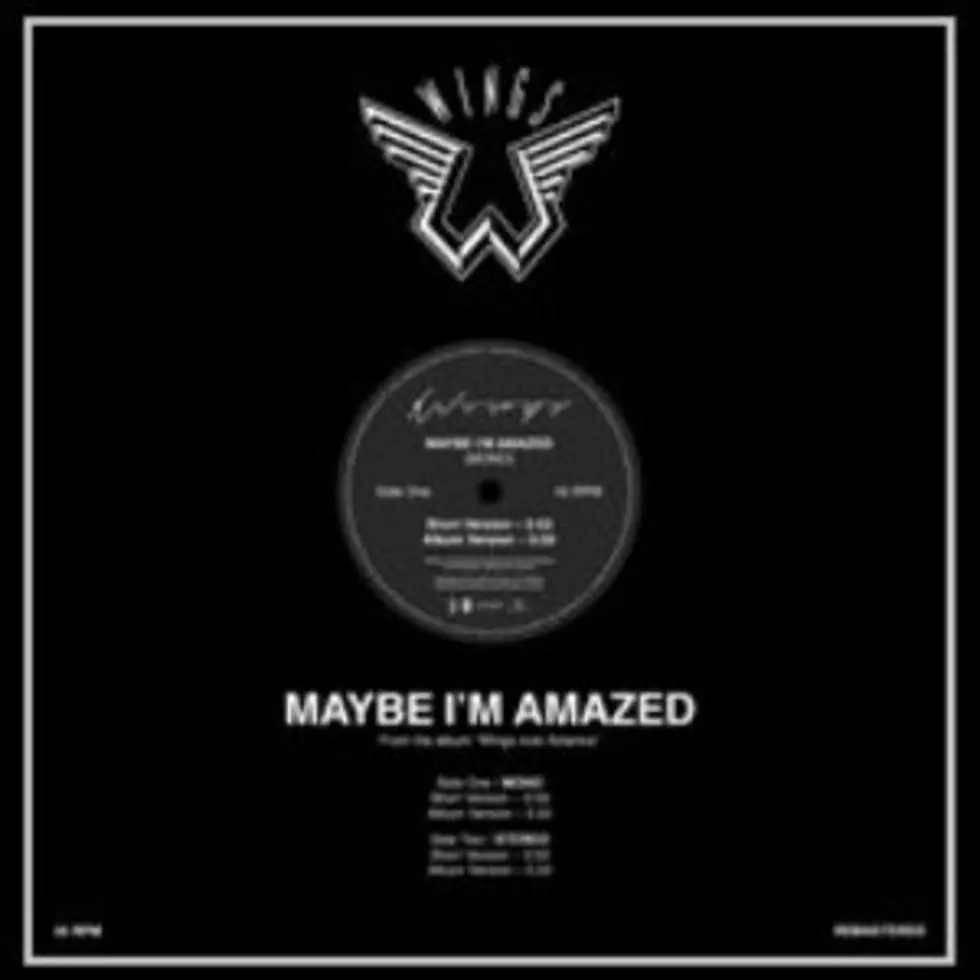 Paul McCartney Announces Record Store Day Exclusive
Capitol Records
Another classic rocker has thrown his proverbial hat into the vinyl ring known as Record Store Day. On April 20, Paul McCartney will release a limited edition 12-inch EP of the live version of 'Maybe I'm Amazed' that was originally released on 1976's 'Wings Over America.'
The Second Disc is reporting that the EP replicates the 1976 release, with four versions on the platter: Side One contains full and edited versions of the song in mono, while Side Two has the stereo mix of both. The single reached No. 10 in 1977 in the U.S..
The Record Store Day exclusive fuels speculation that an announcement for the reissue of 'Wings Over America' and the first-ever DVD release of 'Rockshow,' the 1980 concert film from that tour, could be imminent. Last summer, McCartney's manager, Scott Rodger, said that 'Wings Over America' would be reissued at some point in 2013, but as of now, there has been no release date scheduled for either. In 2012, McCartney put out a single of 'Another Day' b/w 'Oh Woman, Oh Why' for Record Store Day before following it up with the reissue of 1971's 'Ram' in multiple formats a month later.
Released as a triple-LP in 1976, 'Wings Over America' chronicled the band's only U.S tour, and McCartney's first full-scale concerts in America since the Beatles quit touring in 1966. McCartney didn't tour the U.S. again until 1989. 'Wings Over America' has been out-of-print on CD for many years.
More From Ultimate Classic Rock