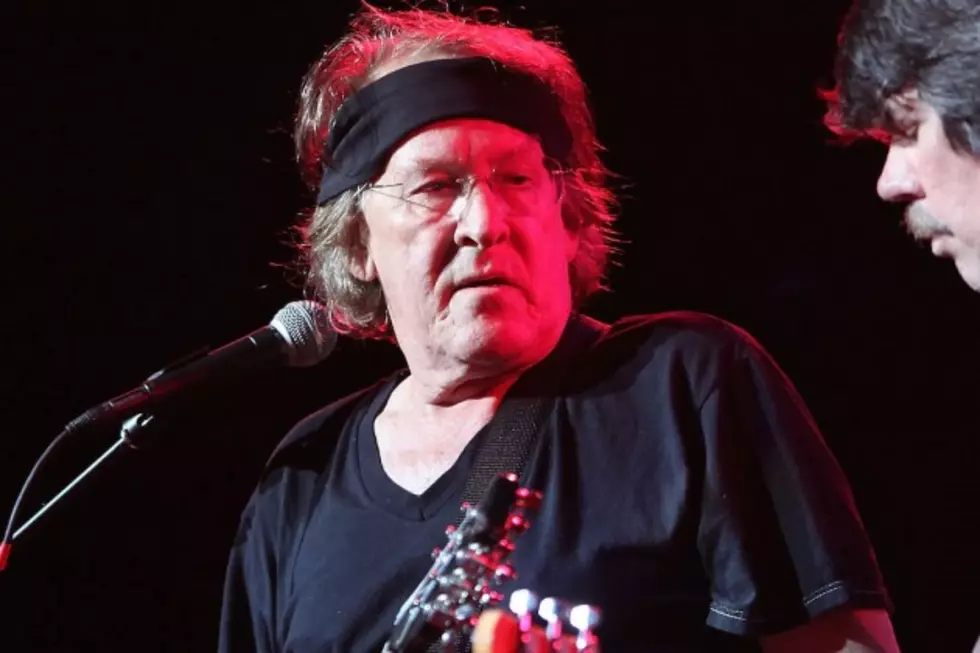 Paul Kantner Has Been Sidelined With a Suspected Heart Attack
Mario Tama, Getty Images
Paul Kantner, co-founder of Jefferson Airplane and then Jefferson Starship, is in the hospital after suffering a suspected heart attack. The health scare for Kantner, who just turned 71 on March 17, was confirmed by Jefferson Starship.
"Paul's health took a bad turn this week," the band says via Facebook. "He's in the hospital, stable and undergoing tests to find out exactly what's going on, but doctors suspect he had a heart attack. He is in the best possible care and we are sending him all of our best wishes, good thoughts and healing vibes."
Paul Kantner is the only member to have appeared through every different lineup for both Jefferson Airplane and Jefferson Starship. His late '60s-era work in Jefferson Airplane, alongside key contributors like Marty Balin and Grace Slick, was honored with induction into the Rock and Roll Hall of Fame in 1996. Both Balin and Slick later joined Kantner to form the nucleus of Jefferson Starship in 1974, with Craig Chaquico, Dave Freiberg and others.
By the early '80s, Kantner's departure led to the group's shift into Starship. He's since restarted a new version of Jefferson Starship, with a lineup that has included Freiberg since 2005. They confirm that all scheduled appearances will be honored during Kantner's absence.
"We're continuing the tour without him, as most of the shows are sold out or close to it and we have to honor our contracts and our fans who bought tickets and put on the best show possible," the band said in its official statement. "We will dedicate every show to Paul until he is well enough to rejoin us onstage."
See Jefferson Airplane and Other Rockers in the Top 100 '60s Rock Albums
Watch Jefferson Airplane Perform at their 1996 Hall of Fame Induction

More From Ultimate Classic Rock