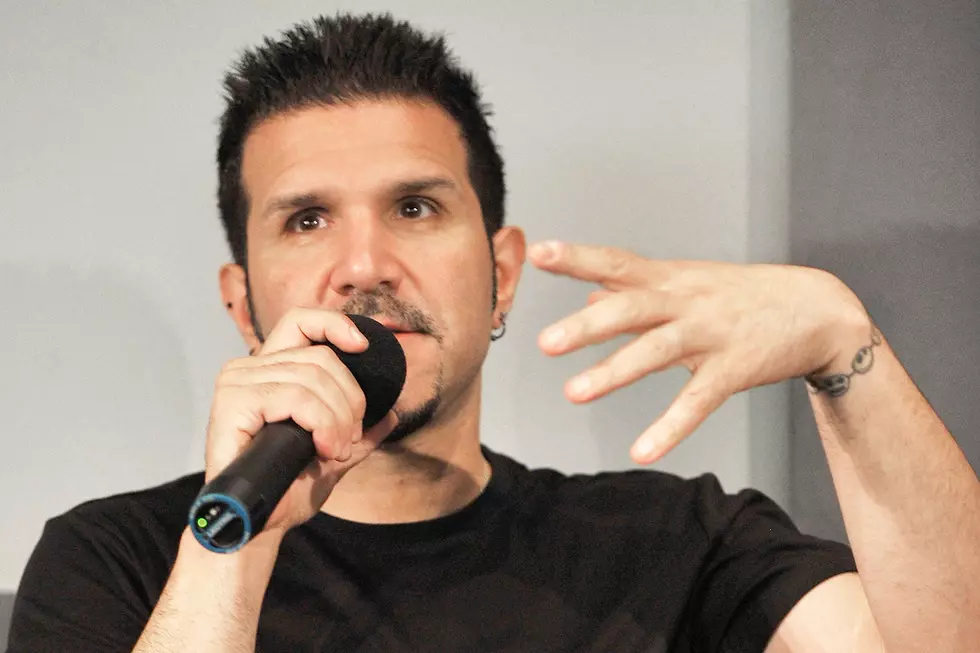 Charlie Benante Has Never Had So Much Hate Since Joining Pantera
Theo Wargo, Getty Images
Anthrax drummer Charlie Benante said he's never received so much hate mail since he took part in Pantera's partial reunion.
When surviving members Phil Anselmo and Rex Brown announced a tour to pay tribute to late bandmates Dimebag Darrell and Vinnie Paul Abbott, they tapped Zakk Wylde as stand-in guitarist and Benante as replacement drummer. While the shows have been generally well-received, there was always going to be a portion of the band's fans who didn't like the idea.
"I don't go looking for things, but there's people who send me hate," Benante told Exodus guitarist Gary Holt in a recent Consequence feature. "And I'm like, 'Why did you send me this? Why ruin my day?' And I think the people who do these things, these comments … I don't think they realize how much of an effect that they could have on people."
He added, "Whether or not you hate the situation, or whatever it is, why can't you find some kind of restraint? Why do you need to sustain this thought that you have? Can't you just hold it in, maybe like, 'You know, I'll keep my thoughts to myself'? So, no – they gotta tell you. I've never seen more of it in my life than I [have] in this past couple of months … just people judging."
Benante noted that he's worked hard to ensure his contribution was as valid as possible. "I spent just a lot of time on Vinnie's parts [but] more importantly the tones that Vinnie had," he said. "I wanted it to sound like Pantera. That was my thing, and my drum configuration is different from the Anthrax one because I wanted to challenge myself to play those parts like he played them, in that configuration. … But yet, people still have to find some problem in that."
Regardless of the haters, Benante said that, from his first sessions with Anselmo and Brown, it has been a powerful experience. "It was an emotion thing for them, too," he said. "I remember after the week of rehearsals that we did, saying goodbye was weird because we'd … really kind of bonded. ... For me, I knew I'd done something right."
Pantera Live in Texcoco, Dec. 2, 2022
Reunion/tribute tour kicked off at Hell & Heaven Metal Fest in Mexico.
More From Ultimate Classic Rock