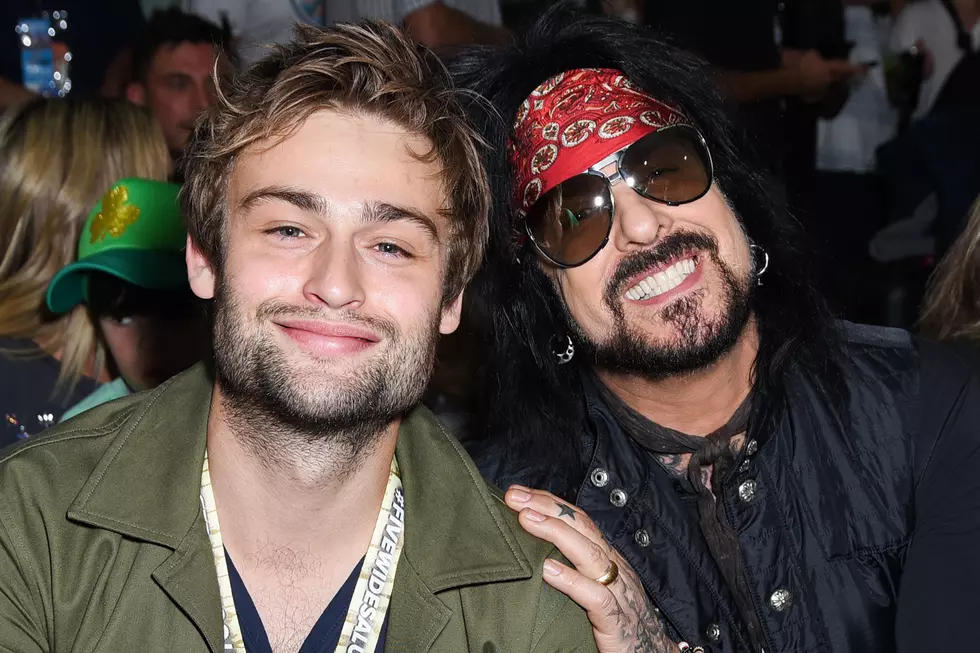 'Don't Be the Nikki Sixx You Met' – 'The Dirt' Director's Advice to Actor
Presley Ann, Getty Images
Actor Douglas Booth was warned not to play Nikki Sixx as the "kind man" he is today while he prepared for his role in Motley Crue biopic The Dirt.
Instead, Booth was told, he had to realize how much Sixx had changed in the decades since the band's 80's era of overindulgence.
"I remember when I went to his house before we started shooting," Booth told IGN in a recent interview. "I didn't know who was going to open the door – because obviously I had read so much about him. I read The Dirt and I was nervous because he is such a notorious character. But then this really warm, inviting, kind man opened the door and made me feel so comfortable."
He continued: "As soon as I left his house, the director said, 'This is a very different person than who you're going to be playing in this movie. You're playing him back then.' I had to be very much aware of how much he's changed."
Booth also recalled how each actor had a professional musician assigned to him, with Sixx and Crue drummer Tommy Lee also offering support. "We set ourselves with a goal to be able to play the songs properly," the actor said.
Meanwhile, Sixx issued a tweet that could be a response to recent comments by former Ozzy Osbourne guitarist Jake E. Lee, who challenged the infamous story of Osbourne snorting ants during a face-off with Sixx, and later said Crue had wanted him as a replacement for Mick Mars.
"Isn't it funny how the has been's, never was's', washed up long ago small career people all started coming outta the woodwork around the movie?" he wrote. "I guess it's their only way to get attention in 2019. God bless them. They must be desperate." Replying to a comment about the potential firing of Mars, Sixx said: "Make believe story. Everybody wants a piece of the Crue now. … We know our story way more than some shadowy worms."
10 People and Events Left Out of Motley Crue's 'The Dirt' Movie
More From Ultimate Classic Rock