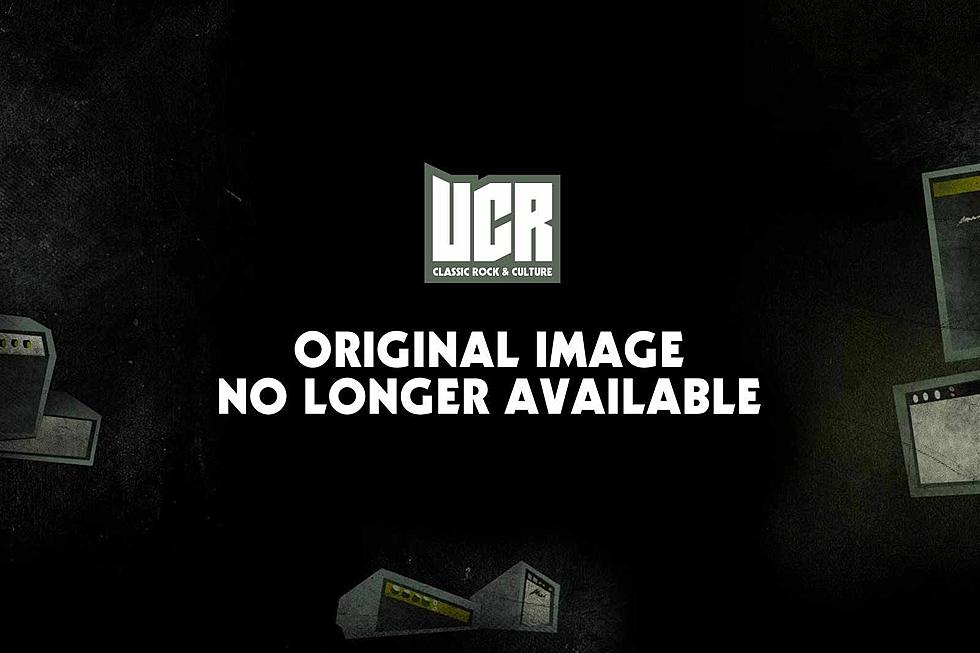 Neil Young, 'Rockin' in the Free World' – Lyrics Uncovered
Reprise Records
When Neil Young performed 'Rockin in the Free World' for the first time on February 21, 1989, in Seattle, the song was just hours old. In fact, Crazy Horse guitarist Frank 'Poncho' Sampedro claimed that most of the band didn't even know the song when they first played it.
The song -- featured on Young's 18th album, 'Freedom,' which was released the very same week that the Berlin Wall came down -- would become synonymous with the end of the Cold War. Sampedro told Rolling Stone it all came together after a show was canceled in the former U.S.S.R.
"We were going to Russia for the first time -- it was a cultural exchange," he said. "They were getting us in exchange for the Russian Ballet, and it just fell through. Neil was like, 'Damn, I really wanted to go.' I said, 'Me too. I guess we'll have to keep on rockin' in the free world.' He was like, 'Wow, that's a cool line.' Then I said it again later, and he said, 'That's a really good phrase. I wanna use it.'"
By the next day, Young had written lyrics filled with references to the then-new George H.W. Bush administration, including riffs on phrases like "thousand points of light" and "kinder, gentler nation." Later that night, an excited Young debuted the song to a Seattle audience. "We didn't even rehearse it with the band," recalled Sampedro. "I was telling the chords to (bassist) Rick Rosas as we went along."
'Rockin' in the Free World' has also been attributed to a comment that Sampedro made while he and Young were watching Ayatollah Khomeini's funeral. But that event took place on June 4, 1989 -- months after the song had already been played in Seattle.
Since its release, Young's anthem has been covered by Pearl Jam, Simple Minds and Bon Jovi, among others. Young even joined Pearl Jam onstage to perform 'Rockin' in the Free World' during the group's 20th anniversary tour a couple of years ago.
It still shows up in Young's set lists from time to time, including in his current tour with Crazy Horse in support of a pair of 2012 releases, 'Americana' and 'Psychedelic Pill.'
Watch the Video for Neil Young's 'Rockin' in the Free World'